The feath-R-Lite paddleboard is a great choice for those who will use SUP board several times a year, during holidays, etc.
This board comes in 10' x 30″ x 4″ size, and its main drawback is a small carrying capacity of only 200 lbs.
Features Feath-R-Lite SUP Review
This is the bearing capacity that the pad can withstand, not sinking below the water level.
Feath-R-Lite also has other qualities, and as the most important, I would like to emphasize the quality of the making.
The board is made of two PVC layers of foil that can not be found in this price range except Feath-R-Lite.
Another advantage of this board is a small weight of 16.7 lbs, and with the handle, it can easily carry out in the middle of the board.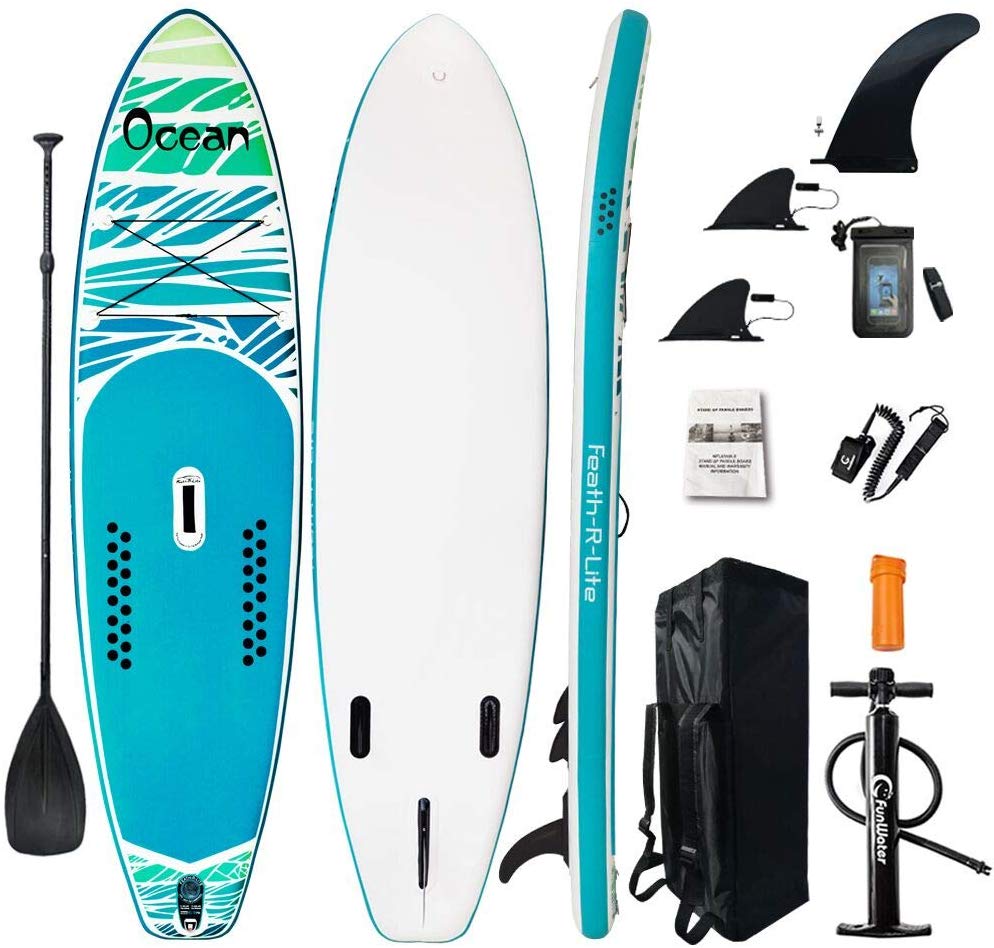 This SUP board has a wonderfully simple design and offers a few more basic features that each board needs to have.
It's flexible luggage fixing rope, D-Ring for coil leash, or mooring the float board.
Part of the top side deck is coated with a non-slip layer. In the package, you get a backpack that will fit all the things you need for complete enjoyment in stand up paddling and adjustable paddles.
Technical specification of Feath-R-Lite board
Size:  10′ x 30″ x 4″
Weight limit – Support riders weight up to 200 lbs
Layers – Double PVC layer + non-slip deck on top of board
Recommended for – beginners, holiday time
Transferability – Board weight 16.7 lbs
Warranty: 1 year + 30 days money return guarantee
What's included in the package?
board
pump
adjustable paddle
travel backpack
water-proof phone bag
wearable handle cover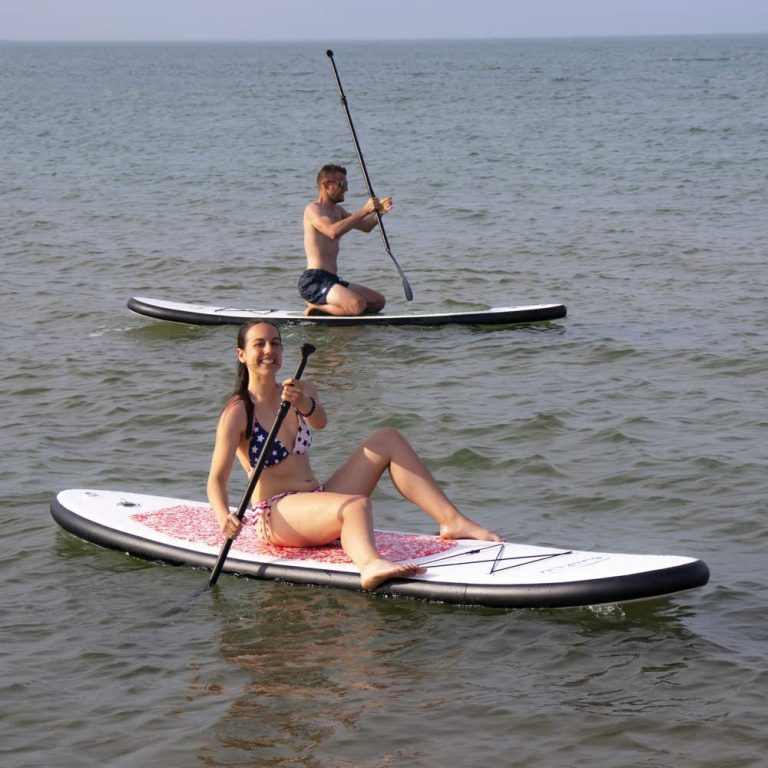 PROFESSIONAL DESIGN
inflated 10' X 30" X 4", maximum capacity is up to 220 lbs, weight16.7lbs
ULTRA DURABLE
constructed with multi-layer wearable PVC material, additional PVC layer of board rails are highly strengthened the board durability.
SAFETY & CONVENIENCE
30" board width and 3 fins construction achieved unique balance ability.
A multi-functional water-proof phone bag will provide you with a great photo-shot experience on-water activities.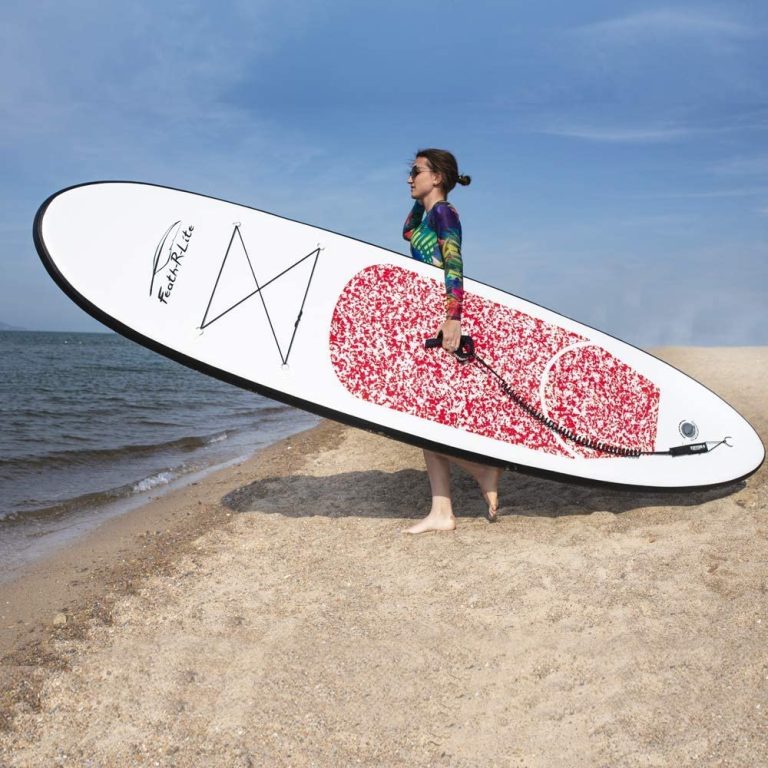 Conclusion
An excellent board for someone who wants to occasionally stand up a paddle on the sea or the lake.
A double layer of PVC foil will keep the board compact for years.
We recommend the Feath-R-Lite board to every beginner who likes to be acquainted with stand up paddleboarding without spending a large amount of money.
Read Next – Freein SUP Inflatable Stand Up Paddle Board ISUP
Yaska Stand Up Paddle Board The Cheapest SUP on Amazon
Read Next – Aqua Marina Drift Fishing Inflatable Stand-up Paddle Board
FEATH-R-LITE All Round Paddle Board 11'Length 33" Width 6" Thick Inflatable Sup with Adjustable Paddle,ISUP Travel Backpack,Leash,High Pressure Pump w/Gauge and Water Proof Phone Case
out of stock
as of October 16, 2021 7:11 am