Stand up paddle boarding is a sport that started out in Hawaii and many people from all around the world soon accepted it.
Today, it is a favorite hobby that people love to enjoy.
This type of paddle boarding demands proper equipment so people can have excellent stability and performances.
Safety is also a big part of every boarding sport.
BIC Sport, a company that started making equipment for water sports back in 1979, developed this model called the ACE-TEC Wing which soon became so popular that Outside Magazine proclaimed it the best Stand Up Paddle of the year!
Want to hear why is this such a good paddleboard?
The paddleboard itself is lightweight which means that it's also compatible with children, women, and newbies of lighter weight.
That means that it will keep everybody interested because they will be able to use it more comfortable from the start.
It's very good durability, and you don't have to worry about it breaking because it is lightweight.
The construction of this product will surely promise you a long friendship.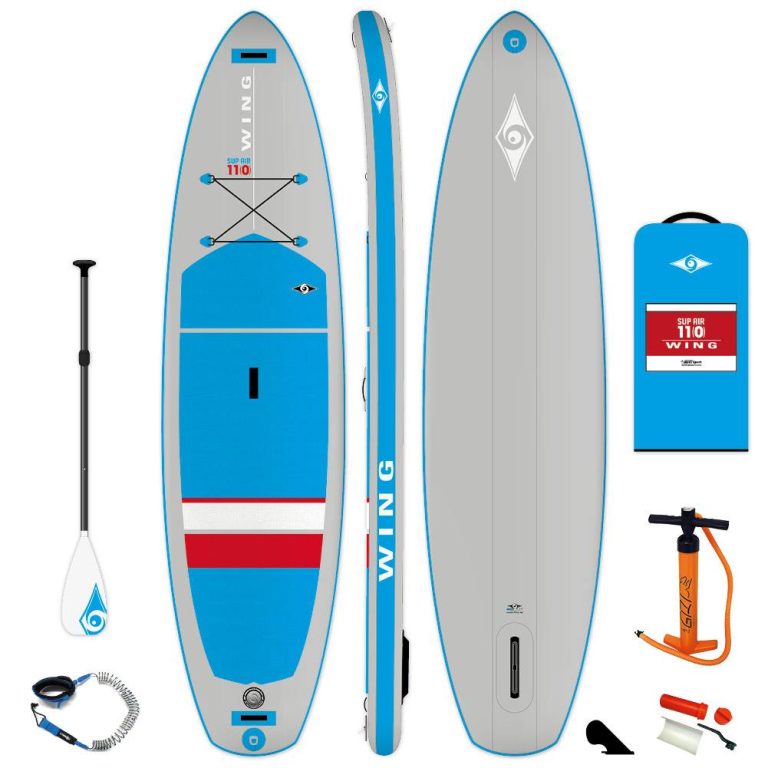 The shape of the paddleboard provides smooth gliding with the best use of the water under you and efficient, stable paddle surfing is promised.
The paddleboard cuts through the water with a soft glide, so you don't have to worry about losing speed.
It also has a flat tail for pivot turns.
Since you have to put in minimal effort, this paddle board is excellent for amateurs, for longer excursions, for people who have not yet got too comfortable.
It makes you feel safer.
A 9" Touring fin is also included for the perfect experience.
Some of the other features are a premium deck pad an ergonomic carry handle, so you have no trouble when you are traveling and want to bring your favorite hobby with you!
This is a great plus for this SUP.
This stands up paddle board is excellent no matter what water and conditions you prefer: a regular cruise and an extreme exploration are both very welcome!
It is an elegant solution for those who don't want to pay an extreme amount of money for a paddleboard of the same, or even worse quality!
What do customers have to say about this paddleboard?
One of the best advantages, as they claim, is the fact that it is straightforward to move around and people feel very confident about it.
It is stable, and anyone can carry it around easily.
The fact that it has a leash plug at nose and tail and it has four more attachment points for more security gives her a big plus for all buyers.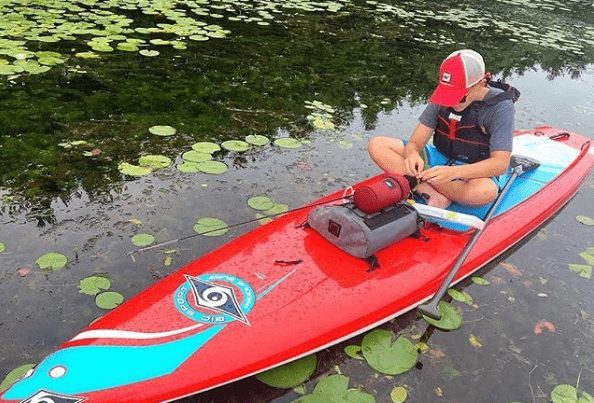 The board tracks straight and handles wave action suitably.
They are sturdy enough to handle some extra weight.
A happy customer also claimed that four people were on it (altogether being around 400 lbs) and the board did not sink!
This means that you take a friend and even your children! Just ensure their safety!
This paddleboard will help you do that 100%!
Last updated on November 23, 2020 3:13 pm