This model is the perfect size for those who are just beginning, but also for those who are experienced enough to have great control of a board this big with some adventurous moves.
This is a comfortable board which has a honey foam deck pad: it means you can use it for more than standing and sitting. If you wish to lay down on your board, which is especially practical if you like to go for long cruises, or if you like to train yoga on your board, you will be able to do so while being comfortable and treating your spine the right way.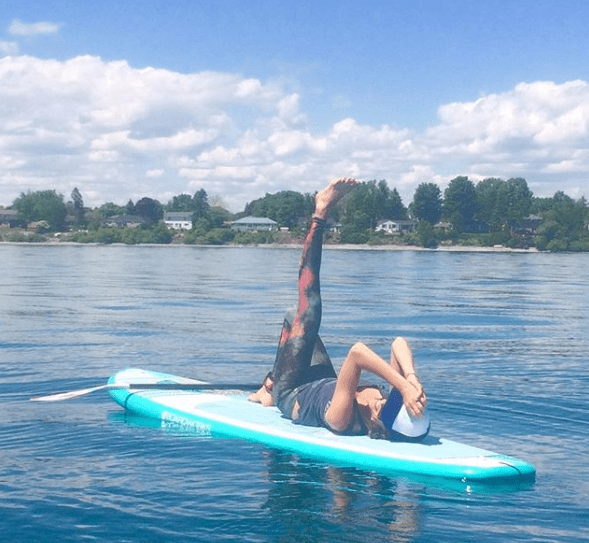 You can store the gear quickly and easily. You will get a pump along with the backpack. However, you need to know that pumping an inflatable sup board can be pretty boring and take a long time, which is why people mostly get an automatic pump to make the process easier.
The comfortable neoprene carrying handles have been made to help you transport the lightweight board. It's made to be used for a long time since it has a durable DFL construction.
The Muse is a great choice for those who like to explore and use their board for a long time. It's the favorite board of many female users because of the minimalistic design, but don't let this limit you. It's only a board, after all.
You'll notice that this board has a fin on the bottom. This fin will help you stay balanced and that's why it's great for those with less experience. However, those who are just beginning usually go for three fins and may want to try out something else first.