Welcome to SupBoardGear – the ultimate online shop for everything related to Stand Up Paddleboarding (SUP).
With a wide selection of SUP boards, accessories, and apparel, we are the one–stop shop for all your SUP needs.
SUP Board Gear is an online retailer specializing in Stand Up Paddle Boards.
As a true enthusiast, I have paddled for over twenty years and taught people how to paddleboard and sell boards since 2008.
During this time, I've seen the industry grow from 2 companies making boards to over 200 manufacturers today.
This has led me to create a Stand Up Paddle Board SUP with my girlfriend and best friend, Emily Lyon.
We wanted to make it easy for anyone who wants a board or someone looking for that perfect gift idea that will put a smile on anyone's face.
Welcome to SUP Board Gear!
My name is Tom Leithner, and I'm the founder of SUP Board Gear. I created this website to provide honest, unbiased reviews of the best stand-up paddle boards and accessories on the market.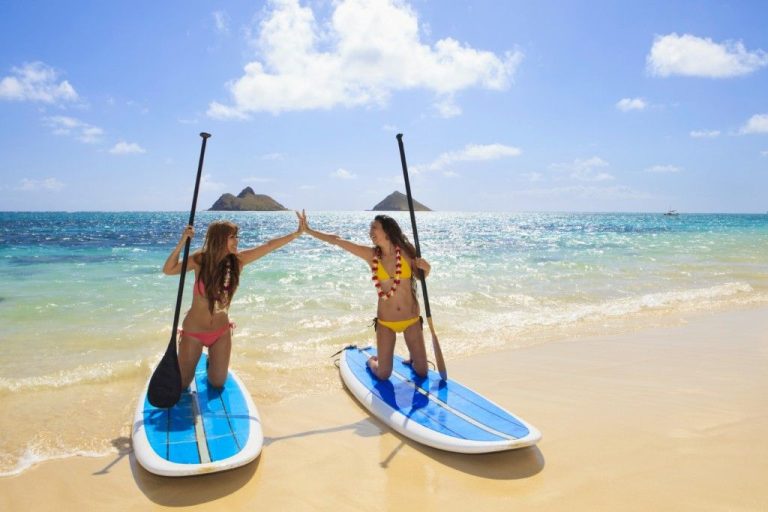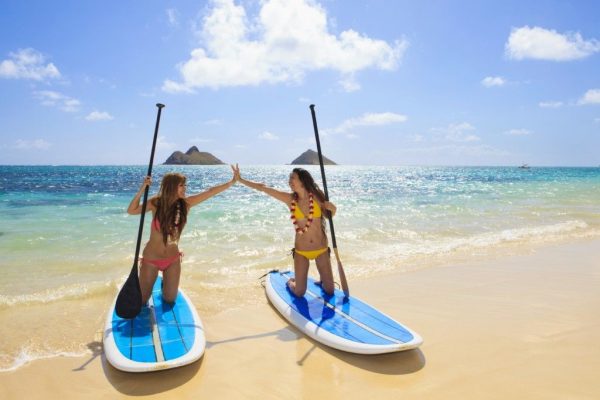 I've been a passionate stand-up paddle boarder for years and have tried various boards and gear. I know all too well how hard it can be to find a board that's the right size, shape, and weight for you. That's why I created this website.
I aim to help you find the best SUP board and gear for your needs and lifestyle. Whether you're looking for a stable all-around board on water or an inflatable board to take on a camping trip, I've got you covered.
I review all boards and accessories, from touring boards to racing boards and inflatable SUPs. I also provide helpful information about stand-up paddle boarding and offer tips on how to get the most out of your paddling experience.
At SUP Board Gear, I strive to provide honest, unbiased reviews of the best boards and gear on the market. I take great care in testing and evaluating each product so you can be sure you're getting an accurate and unbiased opinion.
I hope you find this website helpful in your search for the perfect SUP board and gear. If you have any questions, please don't hesitate to contact me.
Happy paddling!
About the Authors and Our Team
Tom Leithner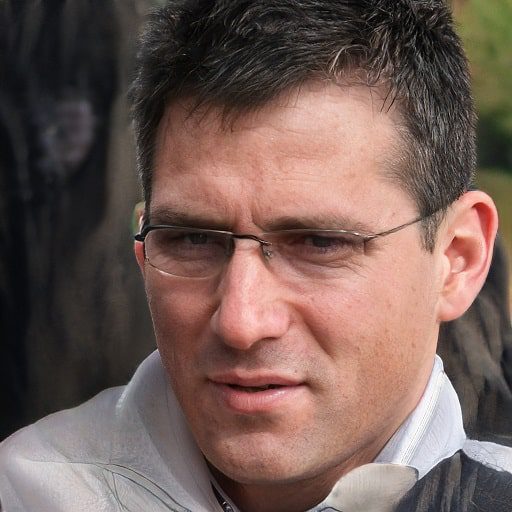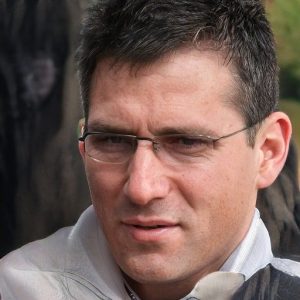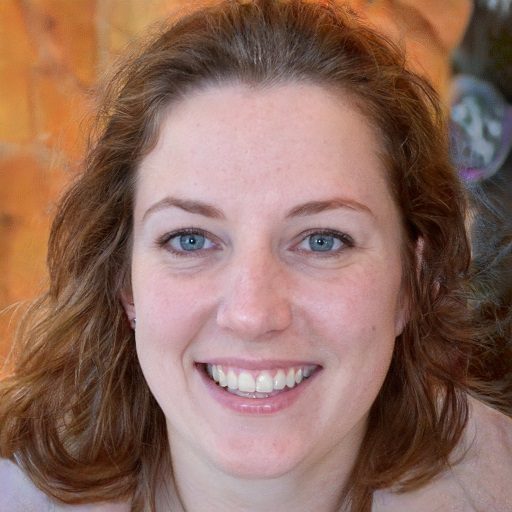 Hi, I'm Emily Lyon, passionately paddling through life as an established SUP Board expert.
I started my journey with stand-up paddleboarding years ago when I fell in love with this sport's tantalizing balance between serenity and adventure.
Over the years, I've achieved various accolades and awards that have further fueled my love for SUP boarding.
My passion transcends just paddling on the water and takes the shape of sharing my in-depth knowledge and experiences through SupBoardGear.com.
My main aim with this site is to assist fellow paddlers, whether just dipping their toes into the SUP boarding world or seasoned pros looking for advanced tips and tricks. I strive to provide comprehensive, tried-and-true tips and the latest gear updates to help you maximize your boarding experience.
When I'm not paddling out on the water or engrossed in writing a new blog post, you can find me exploring new scenic routes to board or simply enjoying a good book with a cup of coffee in my hand.
There's nothing like the feel of the stand-up paddleboard beneath your feet and the connection with nature around you, and I'm here to share this exhilarating feeling with all of you.
I hope you find my tips helpful and inspire you to take your paddleboarding to new horizons.
Happy SUPing!
Jake Walker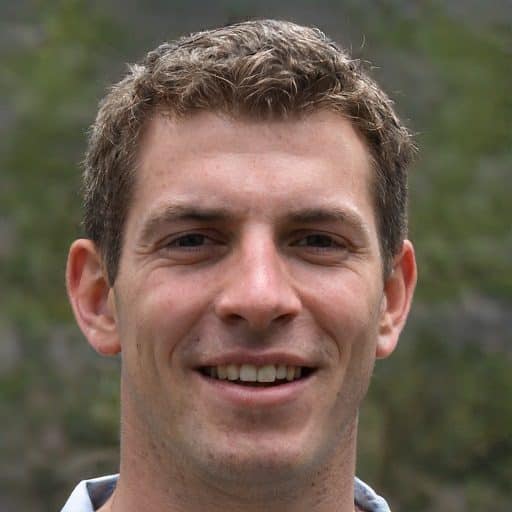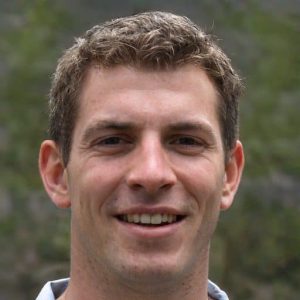 Hi there! My name is Jake Walker, and I'm thrilled to share my passion for outdoor sports on supboardgear.com.
As an adventurer and outdoor enthusiast, I've spent years immersing myself in outdoor activities and exploring the great outdoors.
With a deep love for adventure, I've been fortunate to engage in various outdoor sports, including stand-up paddleboarding, hiking, surfing, and more.
I've honed my skills and gained valuable experience in these activities, allowing me to provide expert tips and insights to enhance your outdoor sporting adventures.
Having spent countless hours on the water and nature, I understand the importance of proper gear selection and technique. Through my articles, I aim to assist beginners and experienced enthusiasts in making well-informed decisions and achieving optimal performance in their outdoor pursuits.
Furthermore, I pride myself on my ability to share my experiences relatable and engagingly. I want to inject a touch of personality into my writing to make your journey into outdoor sports enjoyable. From inspiring stories to practical advice, you can count on me to deliver informative content with a personal touch.
I look forward to embarking on this incredible adventure together, giving you the knowledge and inspiration to maximize your outdoor sporting experiences.
Whether you're seeking tips on selecting the best SUP gear, discovering new hiking trails, or improving your surfing skills, I am here to guide you through every step.
So, lace up your shoes, grab your paddle, and dive into outdoor sports together!
Our Availability
We can answer your questions and provide advice regarding stand-up paddle-boarding topics. We can also offer consulting services to individuals and organizations seeking help with SUP-related issues.
At SupBoardGear, we offer the highest quality SUP boards, paddles, and accessories. We only carry brands that have been tested and proven to perform, so we can guarantee that each product we sell is reliable, durable, and of the highest quality.
Our knowledgeable and experienced staff are always available to provide you with the most up-to-date information on all the latest SUP gear so you can make an informed decision when purchasing.
No matter your skill level or budget, we have something for everyone. We cater to beginner and advanced paddlers, from premium racing to entry-level recreational Bords. We also offer a full range of accessories, including racks, paddles, leashes, and life jackets, so you can customize your SUP experience.
We're committed to providing the best customer service in the industry. Our team can answer questions and provide advice and guidance on all your SUP needs. We aim to ensure you have the best experience possible with your SUP board and accessories.
Our Commitment
We are committed to providing the best SUP advice and resources possible. We are dedicated to creating a space where people can have meaningful conversations about SUP and its impact on overall health.
We are passionate about helping people get the best SUP gear possible and improving their overall well-being.
Follow Us
You can also follow us on social media for updates on our latest SUP research and advice. We are on Twitter, Instagram, and Facebook.
You can also sign up for our newsletter to receive SUP tips, advice, and resources delivered directly to your inbox.
We are always open to feedback and suggestions, so please don't hesitate to reach out. We look forward to hearing from you!
Return and Exchange Policy
We are committed to providing the highest quality products to our customers. If you are not completely satisfied with your purchase, please get in touch with us within 30 days of purchase for a full refund or exchange.
We are happy to accept returns of unused and unopened items in their original packaging. Items that have been used or opened are not eligible for return.
We offer free shipping on all orders within the United States. We also offer expedited shipping options for an additional cost.
Please contact us for more information about our return and exchange policy.
Delivery Policy
We offer free shipping on all orders within the United States. We also offer expedited shipping options for an additional cost. For international orders, please get in touch with us for more information about shipping costs.
All orders are shipped within 1-2 business days and are typically delivered within 5-7 business days. We use a variety of carriers, including UPS, FedEx, and USPS.
Contact Us
If you have any questions or comments, please don't hesitate to reach out. You can contact us directly at [email protected].
We are always happy to hear from readers and look forward to hearing from you.
Do you want us to review your product? Do you want to write to us?
Or do you want to send us general inquiries or feedback?
Please use the subject below so we can filter your email from spam.
General Inquiries and Feedback – [email protected]
Content suggestions – [email protected]
Product review requests – [email protected]
SUP Board Gear
Address:388 Lakeview Dr, Wyckoff, NJ 07481, USA
Phone:+1 201 903 9724
Thank you for choosing SupBoardGear. We look forward to helping you find the perfect SUP board!