Zupapa is an excellent budget SUP board since some additions that the boards and the same price rank do not have.
In this review of the Zupapa paddleboard, we will list why you should get this board, take a look, and see if you will find yourself in it.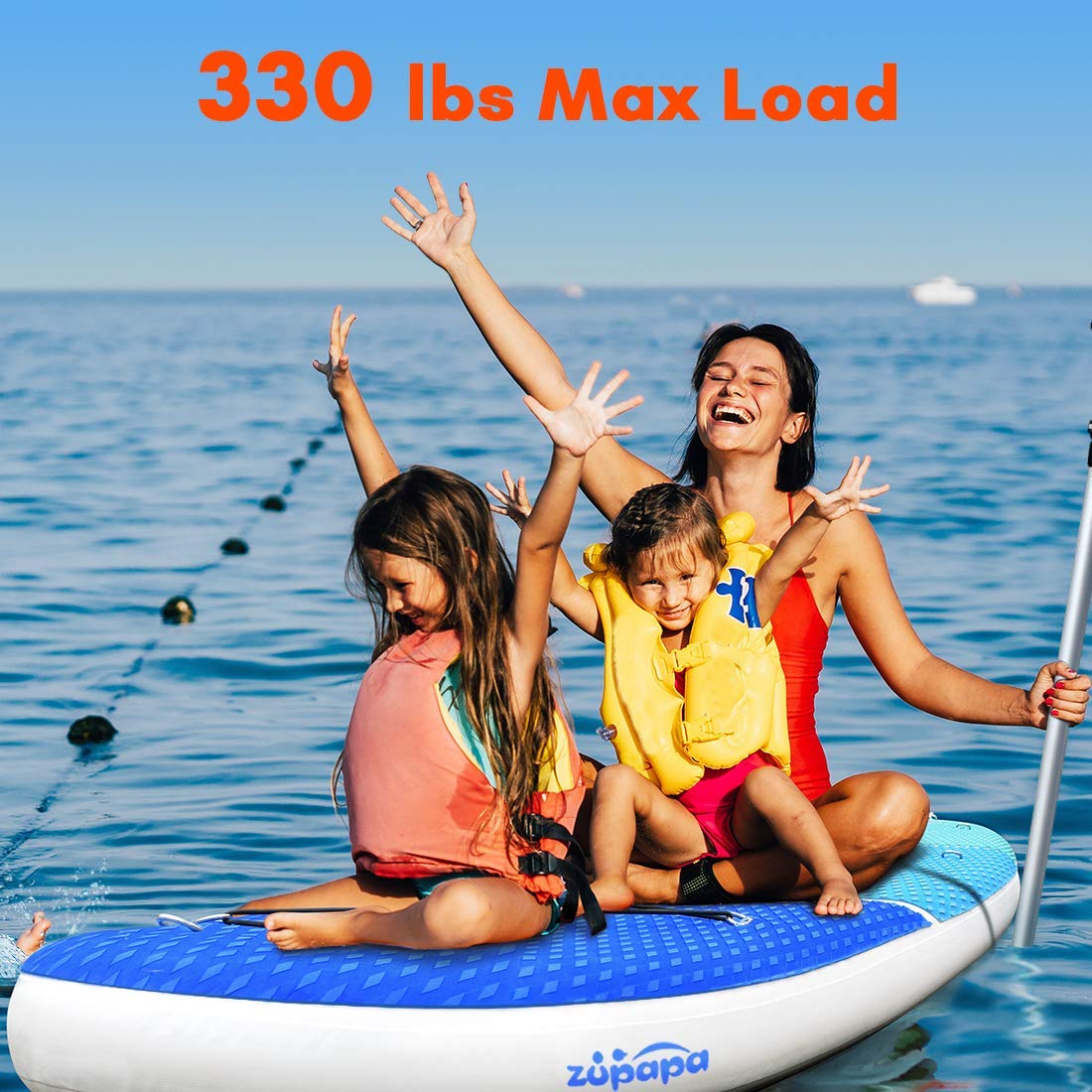 Features Zupapa Inflatable Paddle Board
Excellent durability and wear resistance
As we said in the first paragraph, it is a great board that is a whole covered with a non-slip EVA pad, which means that besides being able to walk wet carelessly on the board without fear of being squeezed, the outer surface is actually double layered.
That fact tells us that it belongs to the TOP of family sup boards because your child or pet(no worry of being punctured by a dog's sharp nail) doesn't have to care about the board, even when they are not on the water.
Kayak convertible kit
The next thing that this low-cost board makes special is that you get a kayak convertible kit, i.e., you get a kayak seat and a paddle with two fins at the end.
If you want to rest from the standing, it is enough to fasten the kayak seat to the D-Rings and sit comfortably, and then you can continue with paddling.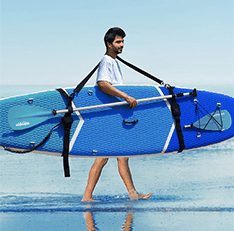 Transferability
If it is essential to carry aboard weighing 20.7 lbs with less effort, Zupapa has an innovation. Unlike other manufacturers, Zupapa made a shoulder strap with a paddle holder.
In the translation, all the weight will be on the shoulder, i.e., re-routed to the feet, while with other manufacturers, the board's weight is loaded to one hand over the handle.
Yoga and other activities on board
If you practice Yoga or some other activity on the board and say that you are away from the shore, you can easily fasten the paddle with the paddle holder attached to the D-Ring.
This way, you will be able to do what you like most on your SUP board.
Technical specs
Size – Board comes in two different dimensions,  10′ x 30″ x 6″ and 11′ x 32″ x 6″.
Weight limit – Support riders weight up to 330 lbs.
Layers – Single PVC layer with additional non-slip layer on the top side
Recommended for – Family, beginners, holidays, yoga, pets
Transferability – Board weight 20.7 lbs
Warranty: 3 years
What stuff are you gonna get in the Zupapa package?
Paddle Board with Wrap Belt
Floatable 2 Way Paddle for Paddling/Kayaking
Kayak Conversion Seat for Relaxing
Paddle Holder
Removable Foot Rest for Kayaking
Removable Fins for Different type of Water
Pump
Coil Leash
Shoulder Strap
Repair Kit
Backpack for All Accessories
Read Next – SUP Yoga Training program with Examples
Conclusion
When we look at the price, the quality of the production, and the number of accessories that go with the Zupapa paddleboard, we can definitely conclude that it is one of the finest boards in the lower price range.
The ratio of the obtained and the price is unmatched compared to the competition.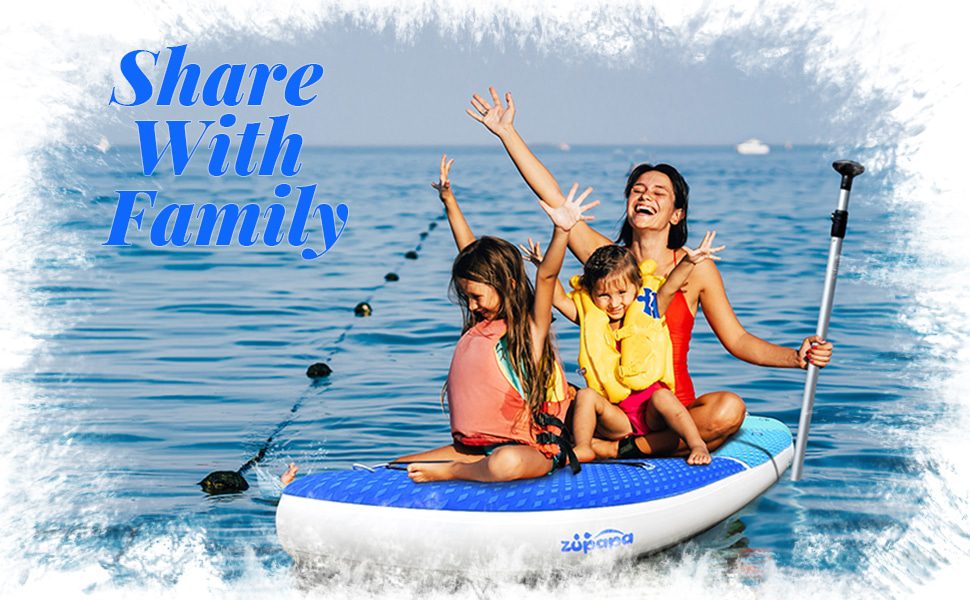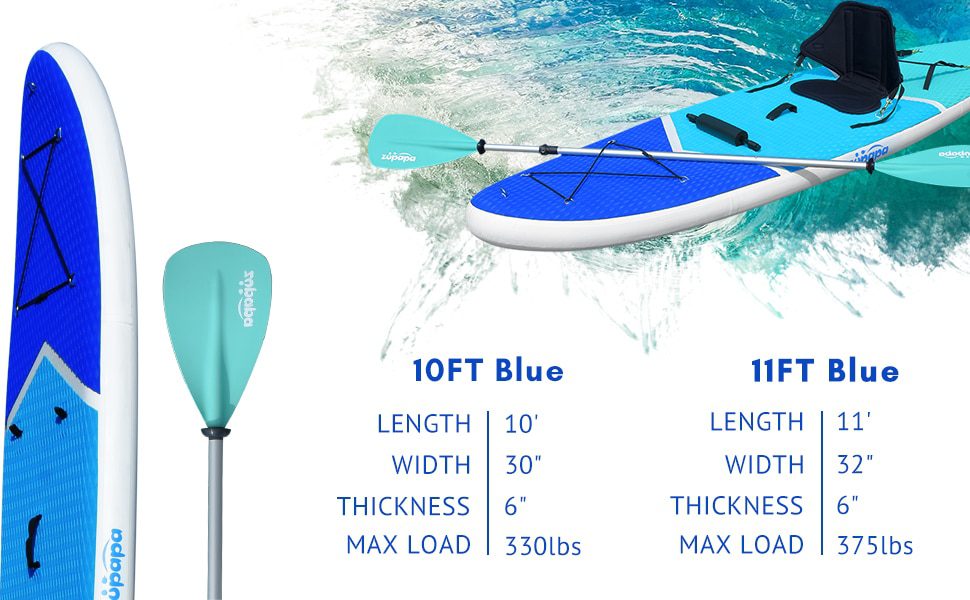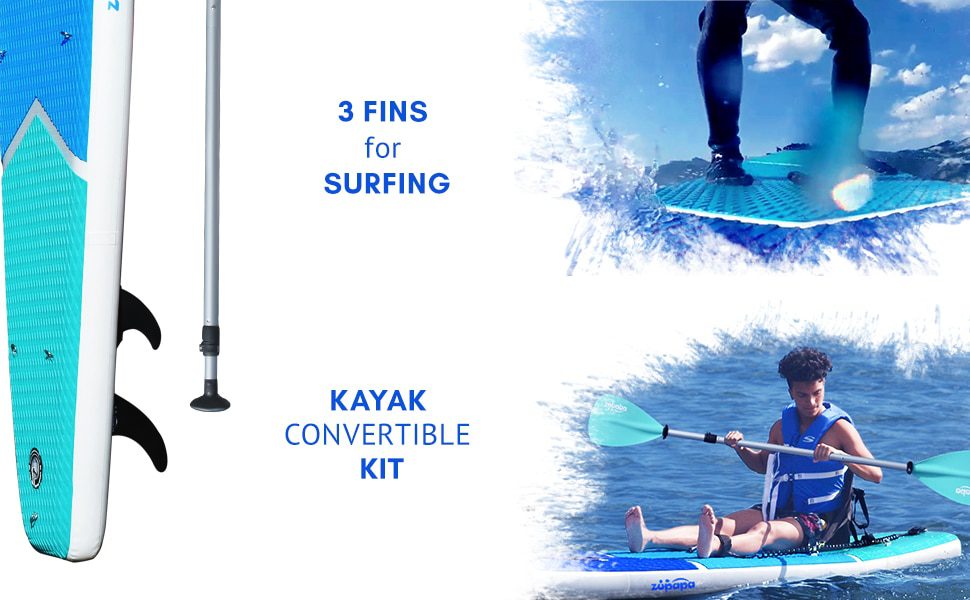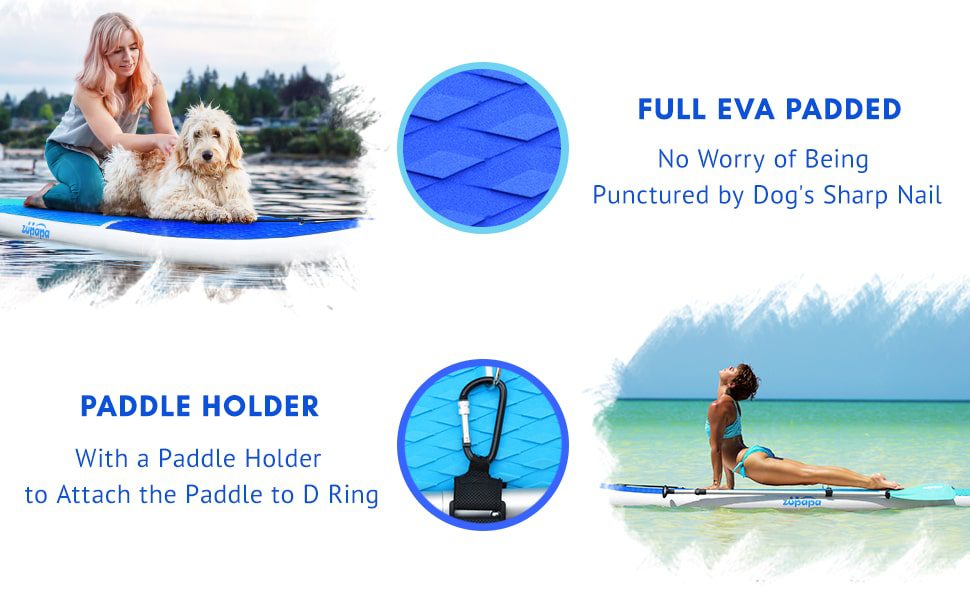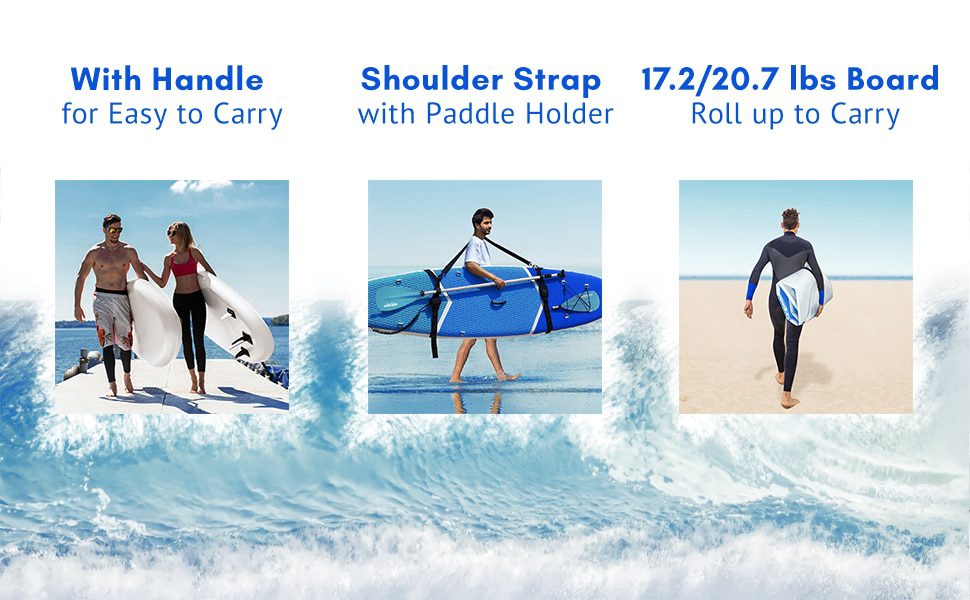 Read Next – Fun Water Inflatable Ultra-Light SUP Review
Zupapa Inflatable Paddle Board Video Review
Contents:
1 x Inflatable Paddle Board with Wrap Belt
1 x Floatable 2 Way Paddle for Paddling/Kayaking
1 x Kayak Conversion Seat for Relaxing
1 x Paddle Holder to Clip Paddle to D Ring
1 x Removable Foot Rest for Kayaking
3 x Removable Fins for Different Water
1 x Dual-Action Pump Inflates in <5 mins
1 x Coil Leash Keeps U Together with Board
1 x Shoulder Strap for Long Distance Carry
1 x Repair Kit for Tightening Air Valve
1 x Backpack Enough for All Accessories
Zupapa Inflatable Paddle Board Assembly Instructions
Read Next – BIC Sports ACE-TEC Wing stand up paddleboard