Aqua Marina Breeze Review
If you're looking for a true deal, a bargain, Aqua Marina Breeze may be the one. Many people aren't ready to invest into a premium board which can cost over $600: many are just beginning to get into paddle boarding, some people find it currently inconvenient…
Breeze by Aqua Marina is a great-looking one as well, being very popular amongst teens and young adults. It's a double-wall drop stitch PVC material board, which won't let you down even in hard moments.
The non-slip deck pad is really important, especially to those who are just beginning to get into paddle boarding and those who are fans of sup fitness, yoga, sunbathing and other activities.
You are getting accessories as well, so the deal is even better. You're getting additional (three) detachable fins which will significantly improve your balance, a paddle, a carry bag a 20 PSI high-pressure hand pump (but since many people find a car pump more useful, you should probably get that one)…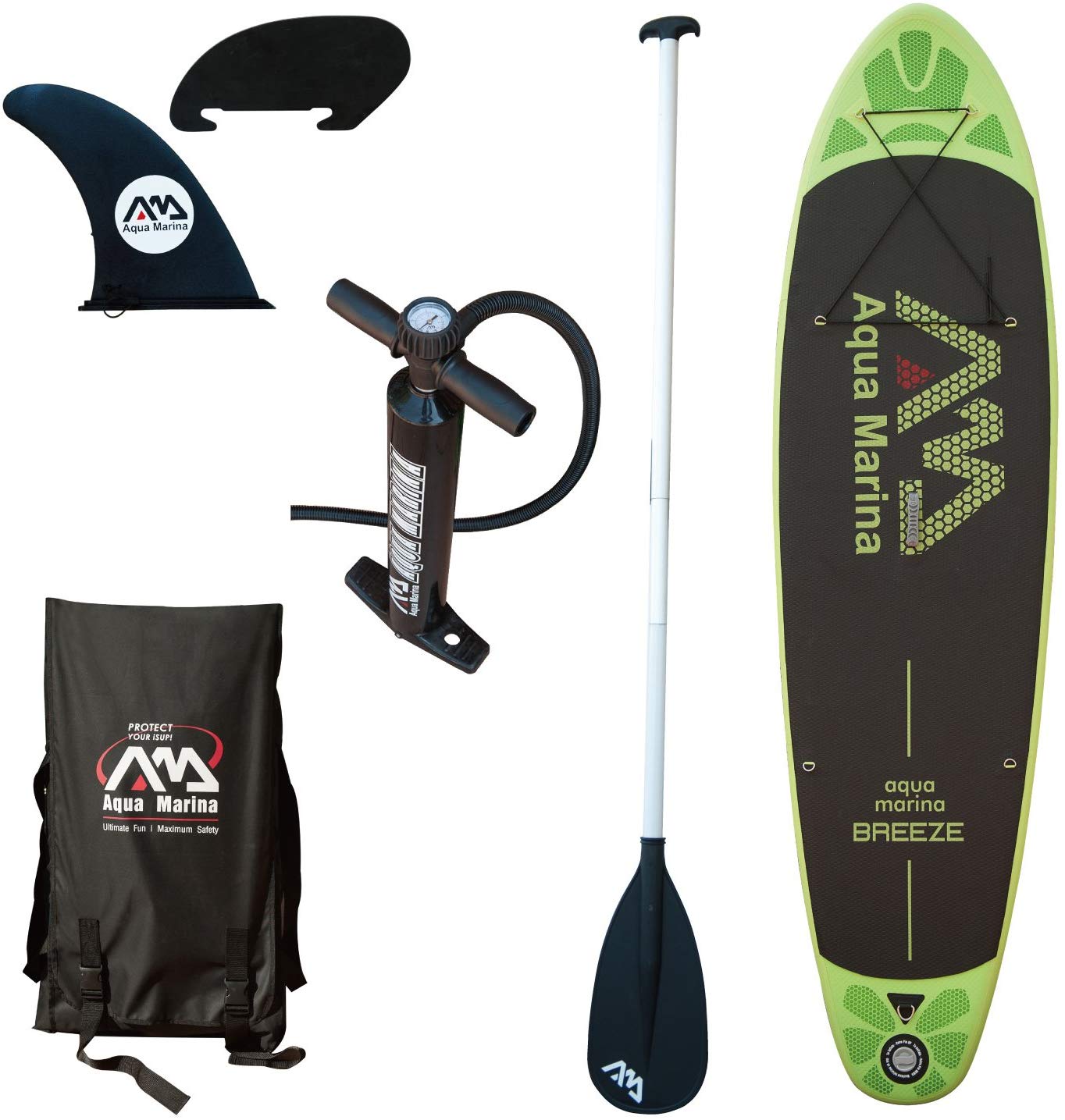 The 9'9" board is also a great choice for anyone who doesn't want to get a huge board but wants one that is portable. The seven D rings and the onboard bungee make this board perfect for those who like to cruise, fish, have fun on the board and take long trips.
The weight limit isn't that high, though, it's 105 kilos (209 lbs) only, so it won't be a great choice for those who like to bring a friend along.
People find it really easy to transport and they enjoy the durability, but people are not happy about the fact that this board is slightly more narrow than your average choice. However, if you don't mind that, you shouldn't be having any issues whatsoever.
Bear in mind that some people say that even 150 lbs can be tough on this board. It's more suitable for kids and teens.
$229.00
in stock
2 new from $229.00
$229.00
$299.00
in stock
2 new from $229.00
Last updated on March 28, 2020 7:03 am