BONSPO Paddle Board Review
Technical specifications
Size: 10'6″x 31″x 6″
Weight limit: 275 lbs
Layers: Single PVC layer
Recommended for: Beginners, holidays, fishing
Transfer ability: Board weight 18.1 lbs
Several words about the main features of BONSPO SUP board
Unlike other mid-range boards, BONSPO SUP we can point out that it has an anti-slip deck on both sides of the board, and is additionally protected with an anti-slip deck on the front of the top and bottom board.
Also one of the advantages of this board is two built-in handles for easier transfer and manipulation of the board. BONSPO SUP can boast of the fact that it can be converted into a kayak,  I mean it has 4 D-Ring to mount the backrest. Since it can be converted into a kayak, it is great to use as a fishing SUP.
The dimensions of this SUP board are standard for all-round class, ie 10'6 "Long x 31" wide and 6 "thick.
Considering that the recommended inflation pressure is between 10-15 psi, we can conclude that it is a single PVC layer board, which is not common for mid-range boards.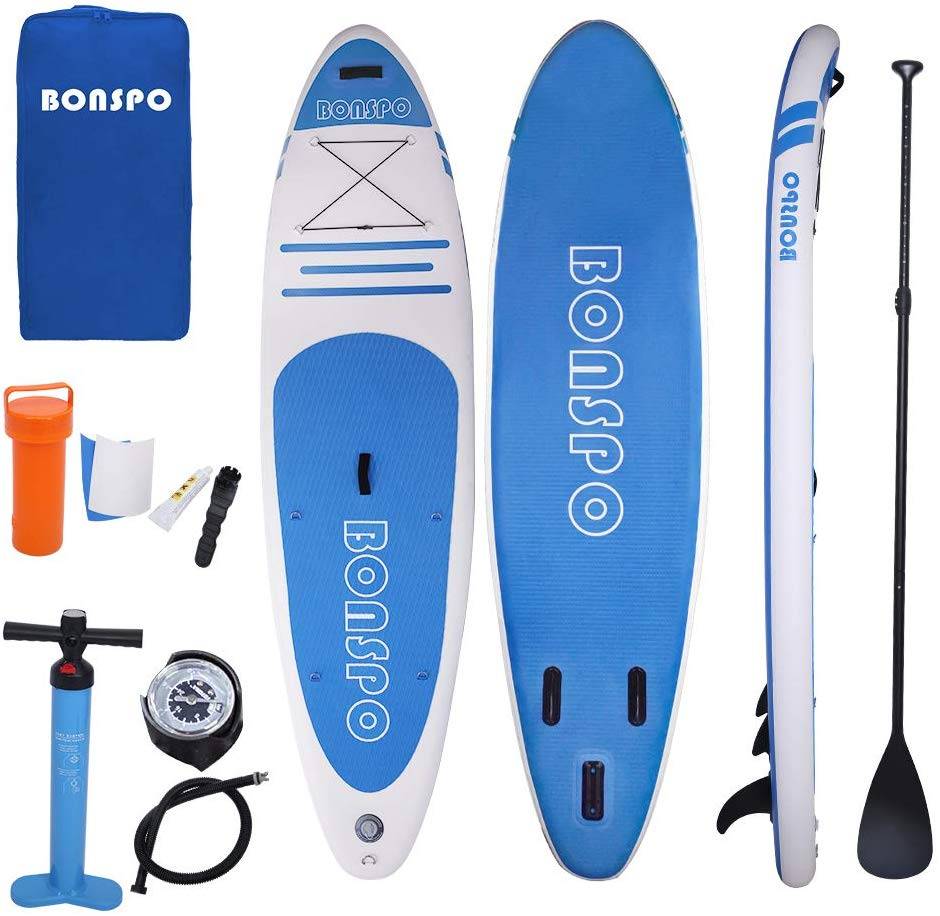 Whats included in BONSPO SUP pack ?
board
adjustable paddle
pump with integrated pressure gauge
leash
removable fin
repair kit
premium backpack
Pros:
Easy transport and manipulation
Cons:
Last updated on March 28, 2020 7:02 am