AIRHEAD POPSICLE 730 ISUP review
We'll be talking about a different type of board now, you have probably not seen many models out there that have these dimensions: 7′ x 30" x 6". AIRHEAD POPSICLE 730 is made for paddlers who are small: 14-55 kilos only, and this is usually the top choice people get for their kids.
The EVA traction pad makes the whole experience a lot more comfortable than you'd think, which is also important since kids need to stay safe on the board.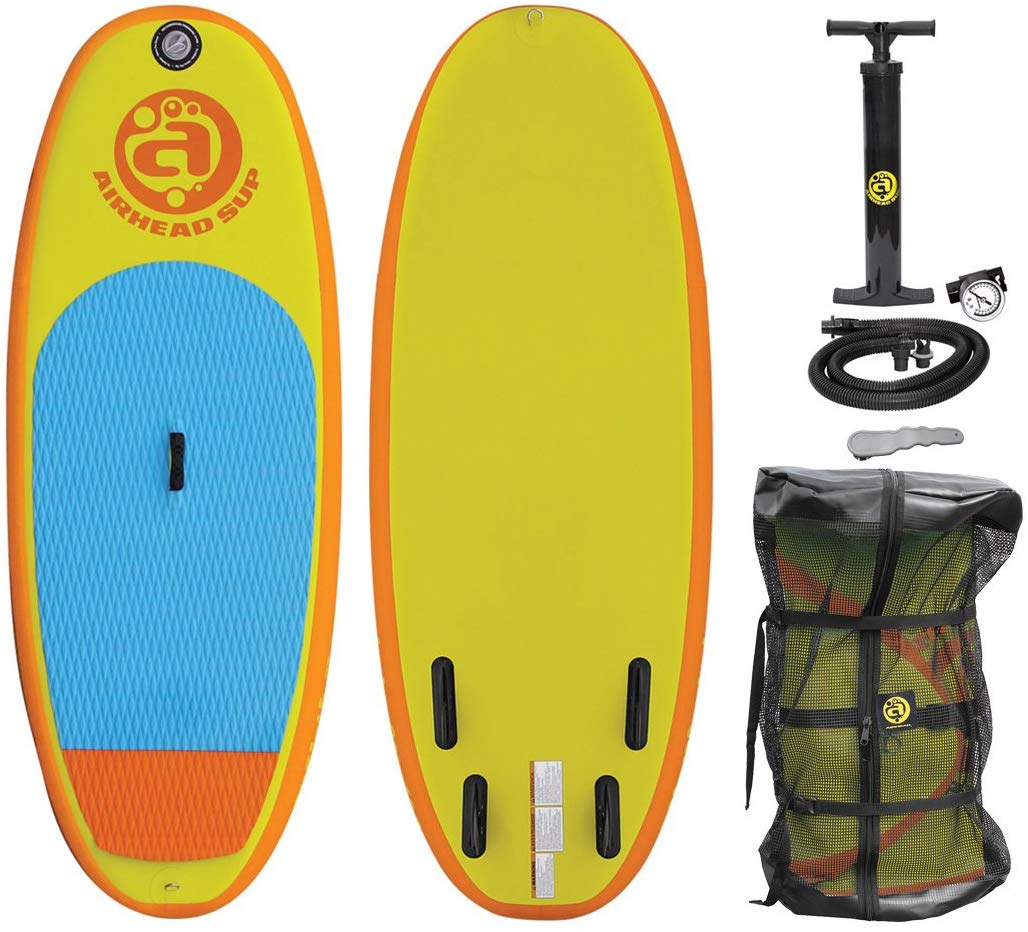 There are 4 fixed thruster fins which make this board extremely well balanced, making it a perfect choice for those who are insecure on the water surface: rivers, lakes, pools, oceans, and seas.
With the board itself, you are getting some accessories like the mesh backpack, the stainless steel tow ring, the high-pressure hand pump, a pressure gauge, a valve wrench a board strap and a repair kit, which is often not included in many sets.
The looks of AIRHEAD POPSICLE 730 say who it is made for since all of the designs are very colorful. Maybe people like to buy this for their kids because it has greater balance than regular paddle boards with three fins. If you check out the pictures of the product, you will notice that the fins are distributed evenly across the board: 2 on one side and 2 on the other.
It's light as well, but not too light. Keep in mind that you'll probably have to help your kids set it up since it takes a bit of time to inflate a board of this width and length.
$547.93
in stock
1 new from $547.93

Amazon.com
Free shipping
Last updated on March 28, 2020 10:16 am