Smibie Paddle Board Review
Smibie SUP board is ideal for beginners. It meets all the requirements for those who first want to try to stand up paddle boarding. Smibie is a new brand in the SUP marketplace, and its relatively low price compared to the competition certainly offers a board that is one of the best SUP boards when we look at the price ratio and what u get.
This is one of the best buy boards. It's hard to find stand up paddle boards on sale that are cheaper than this board. If you are not sure that you want to SUP and you do not want to invest too much in the start, Smibie SUP board is the best "springboard" to enter the world of SUP.
Additional SUP equipment
User friendly design also cares for the easiest use of this board. This board has a handle for easier transport. Also on the front of the board there is a flexible rope that serves to store things and also fix it on the board. On the bottom of the board there are 3 fins, the largest of which can easily be took off when you prepare it for transportation.
Technical features offered by the Smibie SUP board
Size: 10'x 33″x 6″ – Standard dimension of most SUP boards
Weight limit: 300 lbs
Layers: Single PVC layer
Recommended for: Beginners, recreational, short trips and holidays, travel
Transferability: Board weight 22 lbs
Smibie SUP package
Smibie offers in package Board, Paddle, Fin, Foot Ring, Backpack, Repair Kit, One-way Manual Air Pump, User Instructions.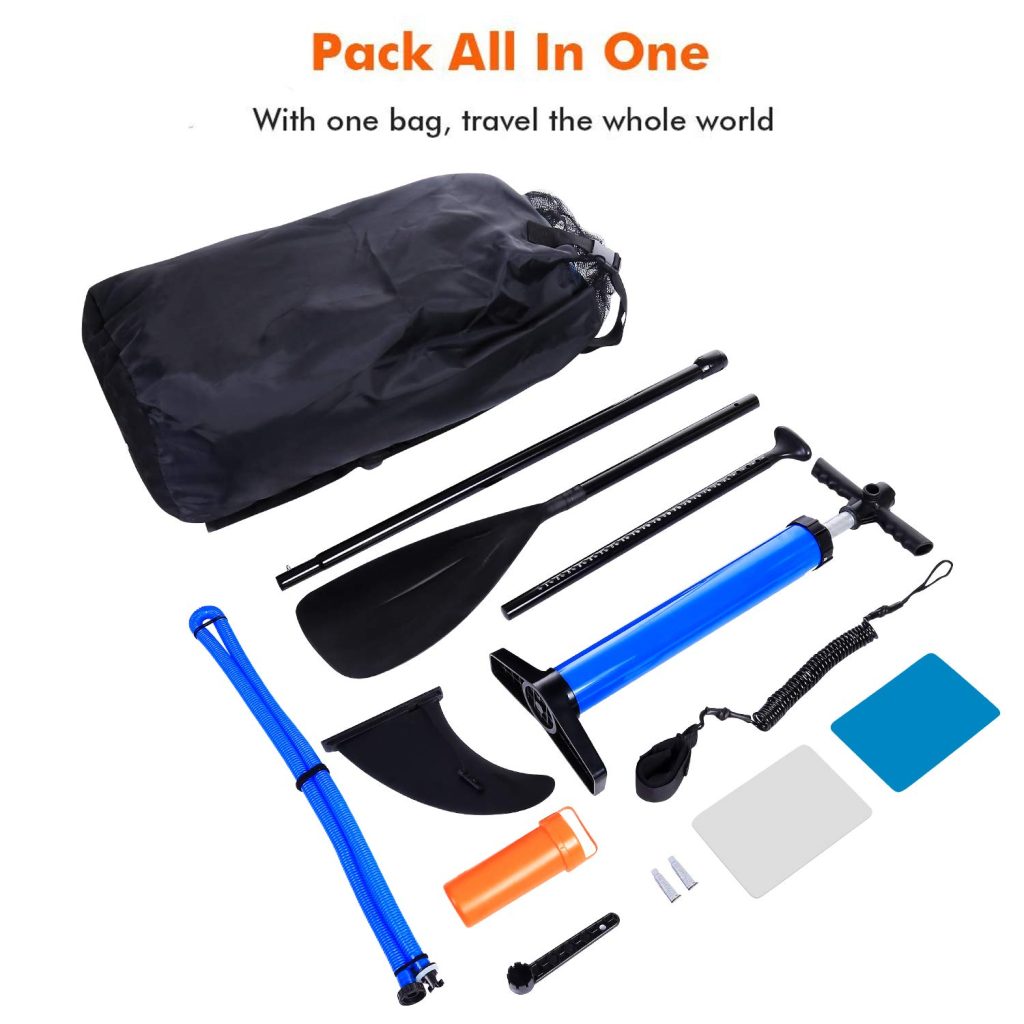 Pros:
-Low price
-One of the best boards for beginners, best buy
Cons:
-Single layer PVC – which is solid if you occasionally use the board
Last updated on January 11, 2020 2:35 pm