Pexmor 11′ Inflatable sup review
If you're looking for a middle ground between the cheap and the expensive options, options for beginners and those who are advanced, Pexmor 11′ may be the thing you are looking for. It has the simple, yet colorful looks and it is made from extra durable, high-quality PVC material. The drop-stitch construction will make sure that there are no lumps, bumps, and scratches.
It's a pretty spacious board and you can do many things on it: it's great for cruises, great for fitness, works for yoga as well, and many people love to fish or sunbathe on it. The deck pad is extended all the way to the tail, which also makes it much easier for those who want to surf.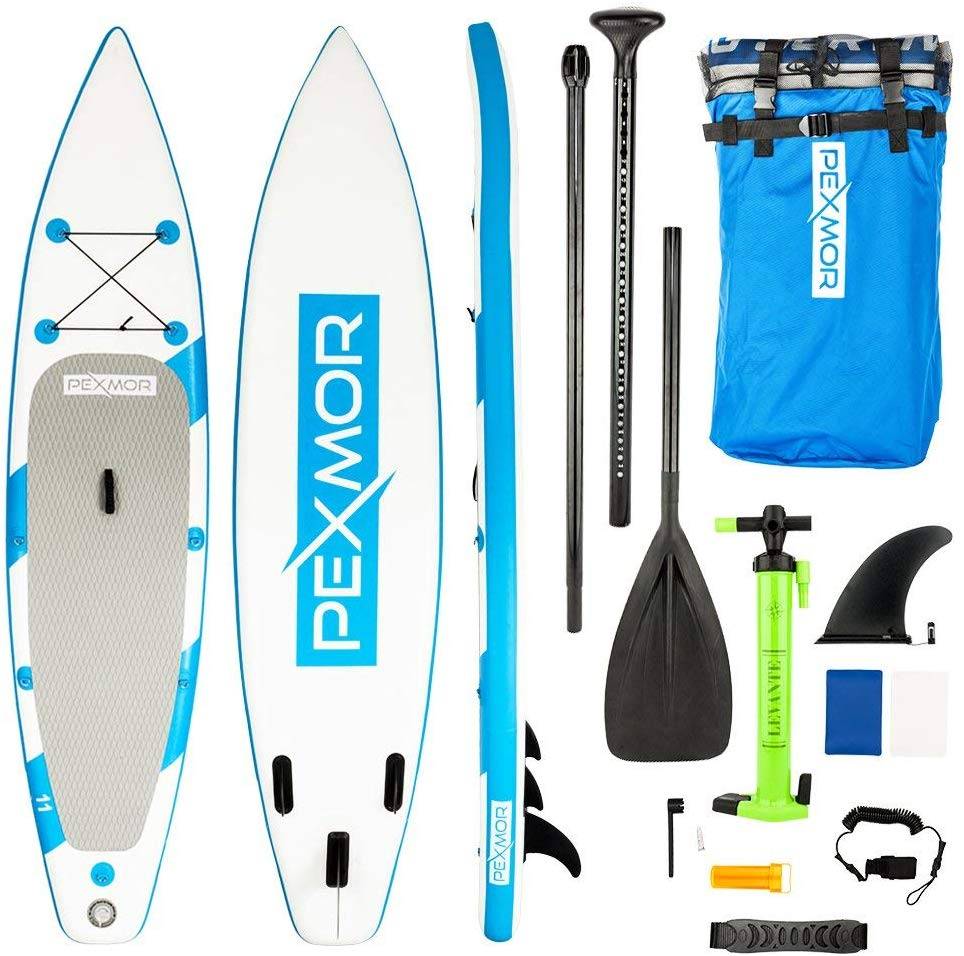 If you look a bit closer, you will notice that there is a foamy deck pad that won't ever let you slip. It's really safe and makes it easy for you to bring a companion as well! Many people like to bring their pets along.
It comes with a backpack and it weighs about 26lbs when deflated. It isn't the lightest one in the world, but it is still pretty easy to bring around. Besides the paddle board itself, you are also getting a bungee for storage, carrying handles, a hand pump, a repair kit that will keep you safe, a fin that will ensure extra balance, a lightweight paddle and a leash plug.
Make sure that you rinse the board every once in a while and that you don't put the PVC board in the sun for too long, for the color may be changed and the material may thin out.
If you bring your pet with you, make sure to trim the nails because the pad may be damaged.
$249.95
in stock
1 new from $249.95
1 used from $199.99
$199.99
in stock
1 new from $199.99
$339.99
in stock
1 new from $339.99
Last updated on March 27, 2020 11:49 pm