The inflatable Kesser surfboard can be used as a paddle board or kayak from beginner to advanced stand up a paddling rider.
It can be easily transported when traveling in the included carry bag (backpack) and also includes a comprehensive accessory set.
Product advantages Kesser Inflatable SUP Board Set Stand Up Paddle Board
Inflatable SUP board
Technical data: 320 cm (10.0 inches)
Dimensions: 320 x 76 x 15 cm
Size: 10.0″
Length: 320 cm
Maximum weight supported: 130 kg
Box contents:
1 x Surfboard
1 x aluminum paddle.
1 x pump with pressure indicator.
1 x backpack (carry bag).
1 x removable fin.
1 x Repair Kit
1 x Instruction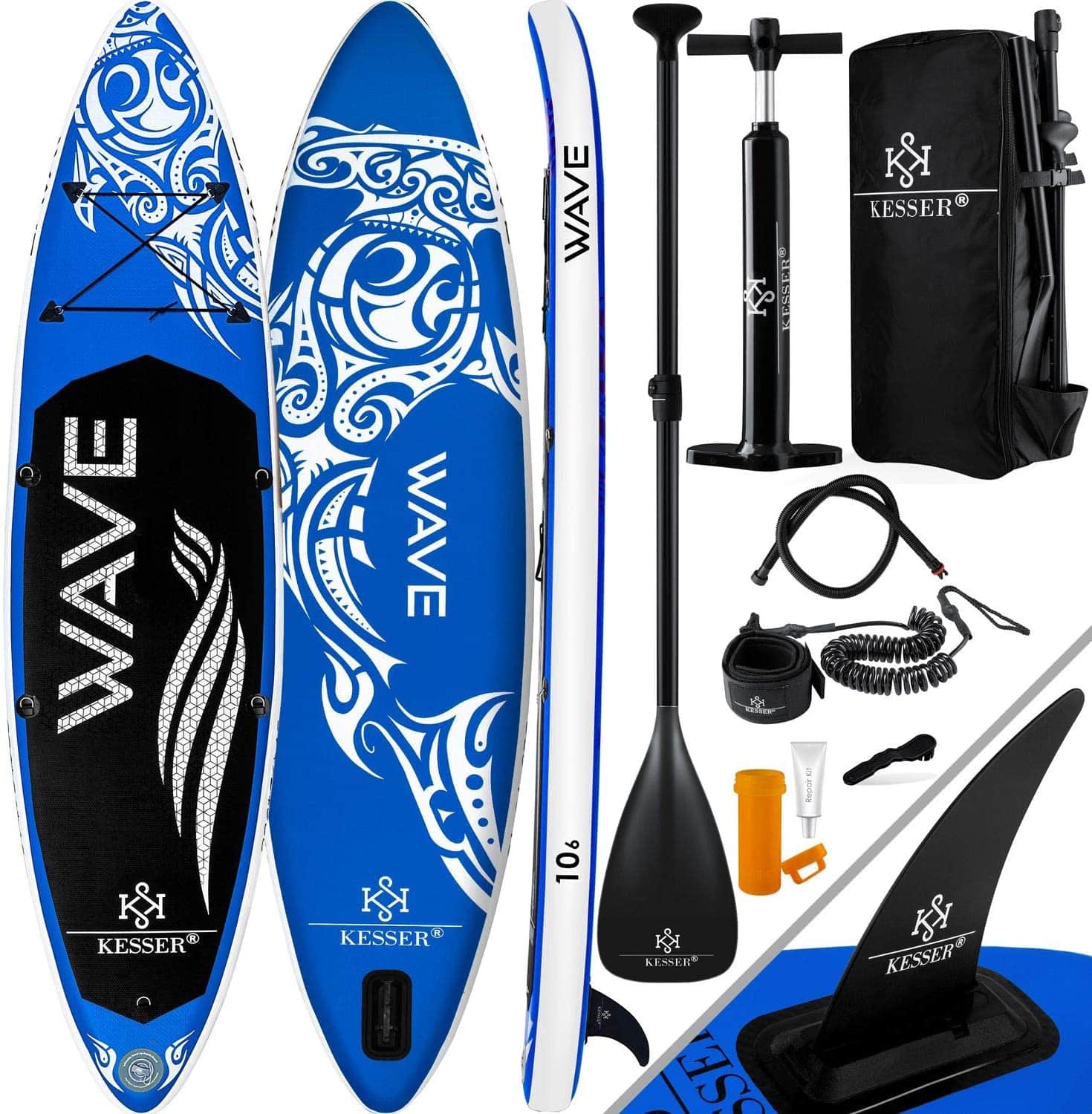 I
nflatable
the Kesser inflatable SUP board surfboard can be used as a paddleboard or kayak from beginner to advanced stand-up paddling riders.
Inflate quickly with the included air pump with pressure gauge and ready to start.
The lightweight aluminum paddle is simply clipped together and can be adjusted to your own height.
Premium backpack
a practical robust backpack (carry bag) and a repair kit included in box contents.
After use, the KESSER SUP Board can be easily folded and stored in the carrying bag.
This means that the board, the double action pump, and the paddle are safely packed and ready to transport.
Luggage strap
with the elastic tie-down strap in the front area of the stand-up paddleboard, the bag or backpack can be safely stowed on the board.
So you don't have to miss out on refreshments and snacks on longer SUP trips.
Versatile SUP
can be used as a stand-up board or kayak tow eye 5x D-rings for attaching a kayak seat.
With the safety loop, the SUP board stays close even when you are not standing on it.
It also includes a compr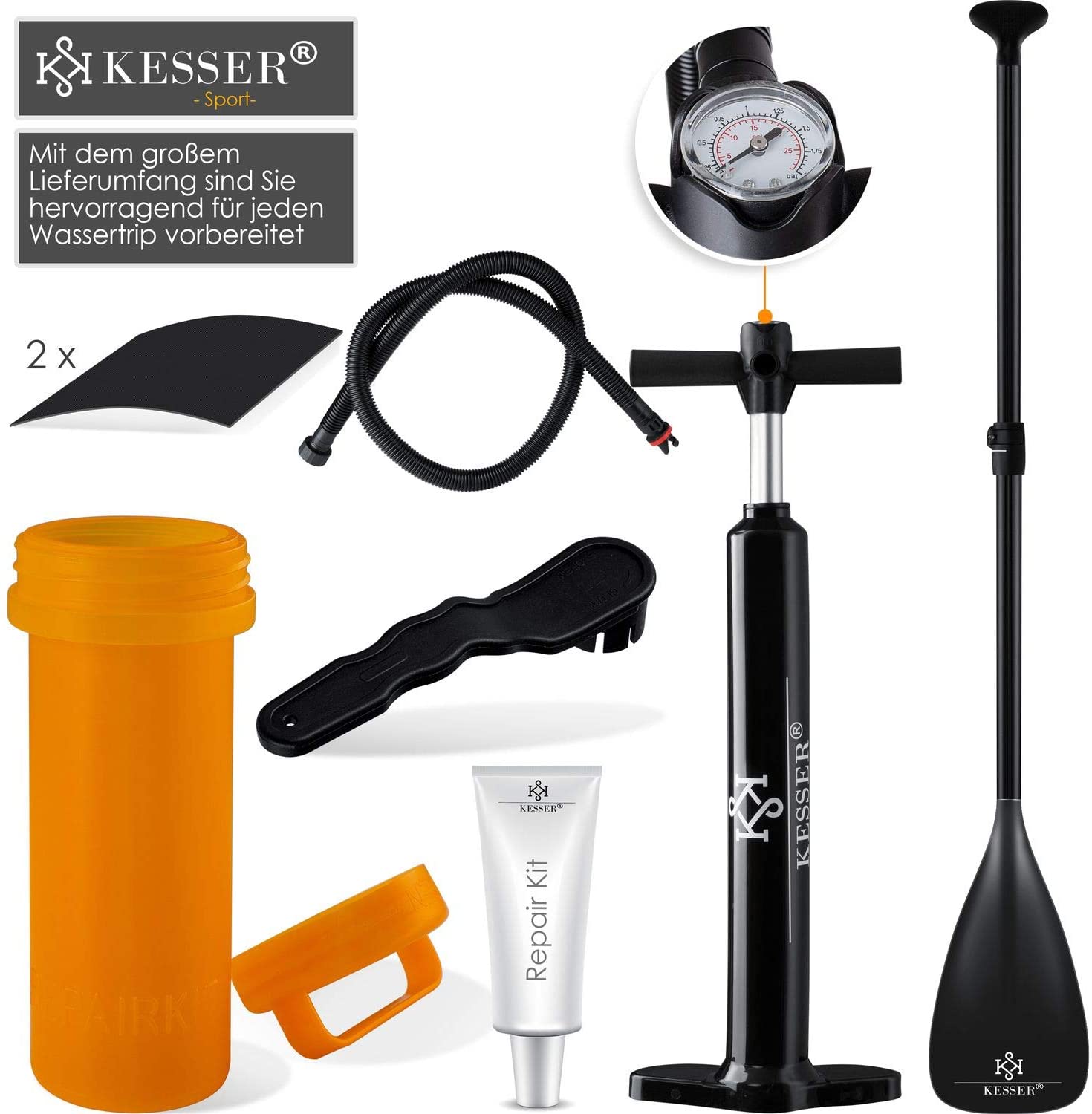 ehensive accessory set.
Drop stitch technology:
the use of the best drop-stitch materials available on the market ensures an unmatched ratio of air pressure and strength.
The 3-layer edges construction ensures maximum hardness and durability.
Diamond-milled footpad The EVA deck foam surface provides a secure and comfortable standing experience on the paddleboard.
Last updated on April 10, 2021 12:42 pm ⓘ