If you're looking for a colorful design that's also very stable and durable, Gili made sure to create this wonderful product that may just be the one.
It's actually the whole package you are getting.
Features Gili Sports 10'6 ISUP review
Gili SUP package includes the board, which we will talk a bit more about, a travel paddle, an inflatable backpack, a 2-stage hand pump, a coiled leash and a snap-in center fin.
This board is a great one, it's made from Cross Stitched, Reinforced PVC which still can't take really high temperatures, but is doing much better than regular PVC boards.
No worries about dings and dents, the material is very sturdy.
The SUP board is extra large and you can bring along your pet, a friend, or even do yoga on water! Isn't that super relaxing?
The center fin that you are getting will help you with the feeling of great balance but bear in mind that it's better to have three fins.
If you wish, you can personalize this at a sup board shop, but you don't have to if you already have experience.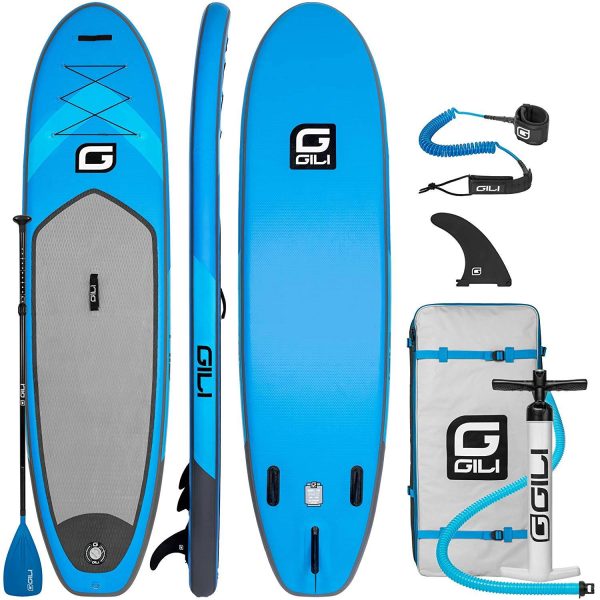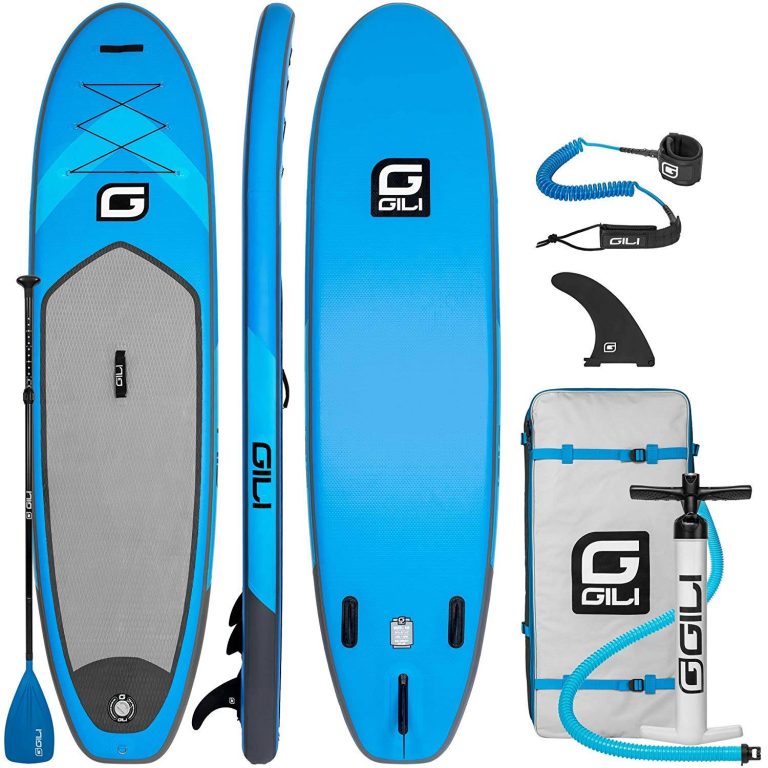 You can try out the product and return it if you don't feel like it's for you.
You've 60 days to return the product and a 1-year warranty if you decide to use it.
It's very easy to deflate it and pack it in and many people are happy because of it, but if you're a newbie to the inflating process, you want to bear in mind that it takes longer than you will expect and that it can be very exhausting.
Gili Sports 10'6 ISUP Video Rewiev

If you have used a hardboard before, you may want to inflate this one fully so it seems more stable.

Amazon.com
Last updated on November 19, 2020 3:31 pm