The iROCKER Full Throttle HP6 Hand Pump is an excellent high-speed pump for your stronger SUP and inflatable paddleboards.
Using two air chambers, this pump increases the amount of air that gets inside your inflatable paddleboard with every single pump so that you have to spend less time on the setup.
A convenient button aids you to switch into the single-chamber method, which is perfect when you feel tired or want to preserve energy before going to the water game.
A minor pressure gauge placed on the top of the pump has a colored chart so that you can quickly get the pressure readings. Among the best features this iROCKER hand pump gets is the textured external on its contoured handles to help you maintain a comfortable, tight grip when you pump the iRcoker SUP.
The sides of this pump's base angle in the direction of your body so that you can have excellent stability on rocky surfaces and sand. If you have normal upper-body strength, then this iROCKER Full Throttle HP6 pump is a breeze to use.
Now, let's dig deeper to know more about the iROCKER Full Throttle HP6 hand pump to make your water game more fun and enjoy this holiday season.
Overview Of iROCKER Full Throttle HP6 Hand Pump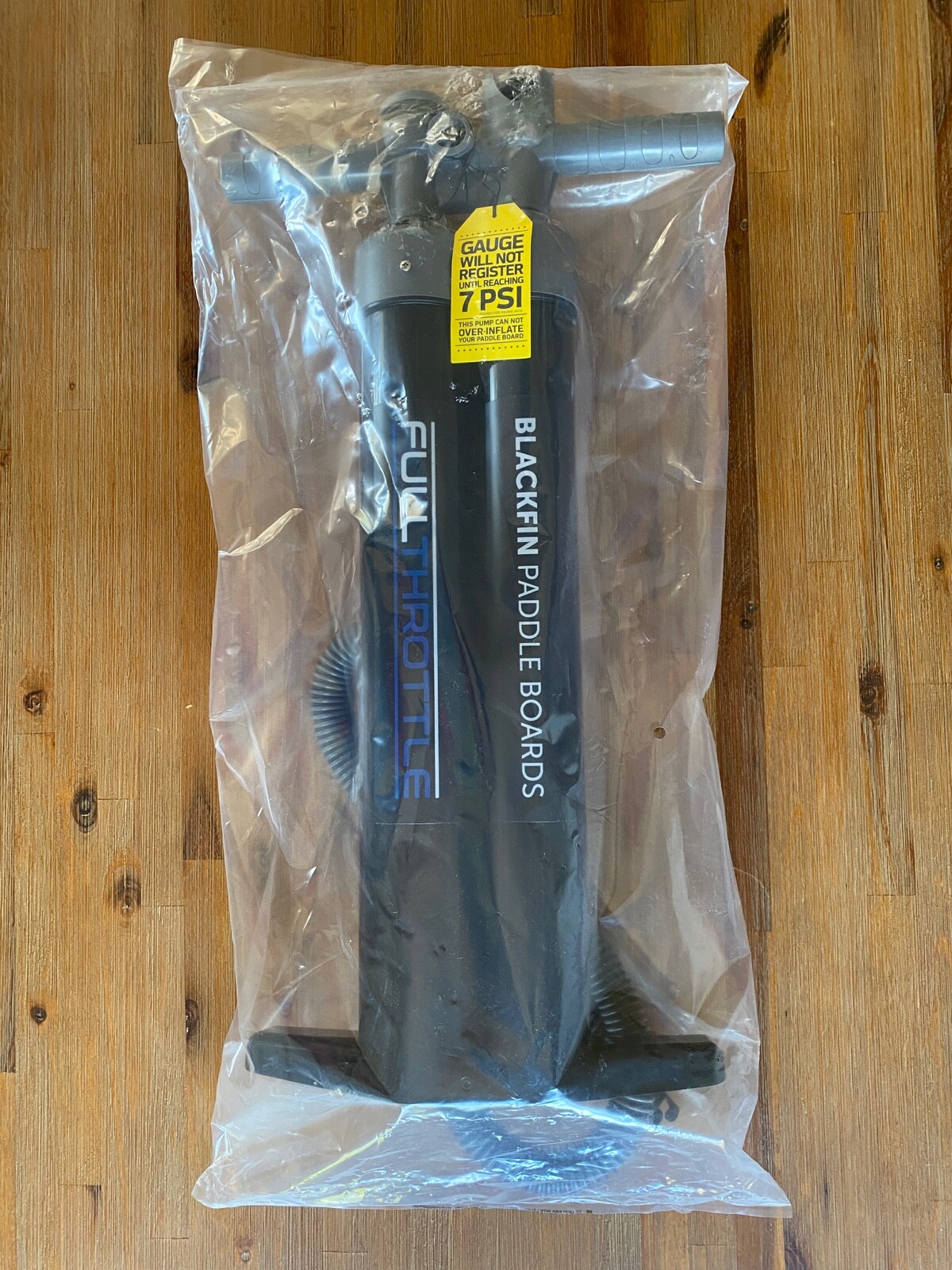 The bulkiest and heaviest iSUP pump is this 3.81-pound iROCKER Full Throttle HP6 pump.
A triple-action double-chamber model performs the best in timed inflation trials. Introduced this year as an upgrade to the HP5 manual pump, this throttle hp6 hand pump is lighter, faster, and easier to use than its predecessor.
This HP6 hand pump can inflate around 150-liter iSUP in less time, coming in at only 96 seconds or so.
As stated above, this pump is a triple-action one, and on its rear, there is also an easy-to-use dial for Action Control. If you inflate the board, you will turn this dial to setting 1 to quickly add air to the iSUP on the upstrokes & downstrokes utilizing both chambers.
As soon as the pumping gets more complex, you can turn this dial to its setting 2. The pump will continue to add air on the upstrokes & downstrokes; however, it will use a single chamber only.
Finally, setting #3 adds air only to the board on the downstrokes, as well as it makes utilization of just a single chamber once again.
The iRocker HP6 hand pump has a flexible inflation hose attached at the top of the handle, which is a slight disadvantage to this hand pump's design. The flexible inflation hose is close to the hand pump's handle because of extra stress on the hose as well as its connection to the paddleboard's inflation valve.
As the holiday season is in full swing, we encourage you to place an order and shop now to avoid any future delays, and you may also be able to get the items before December 25th.
Read Next – Best Irocker Sup Australia Available in 2022
Features Of The iROCKER

Full Throttle HP6 Hand Pump
100% faster & 50% easier as compared to the typical dual action hand pumps
A slim body makes it easier for transportation
Integrated pressure gauge
Fixed handles
Pros And Cons
There are a few pros and cons of this product. Let's now know more about the pros and cons of the iROCKER Full Throttle HP6 hand pamp below…
PROS:
Two chambers for quick inflating
Lightweight & compact
Easy-to-read the pressure gauge
Versatile
Effective
Powerful
Easy To Use
CONS:
Heavy
Not as easy as using an electric pump
It takes time so sometimes it delays an inflatable paddle journey
Smaller paddlers might struggle to keep the effort of the filling procedure
Read Next – iROCKER 11 All-Around paddleboard Review
Honest Review Of Hand Pump iRocker For Inflatable Paddle Boards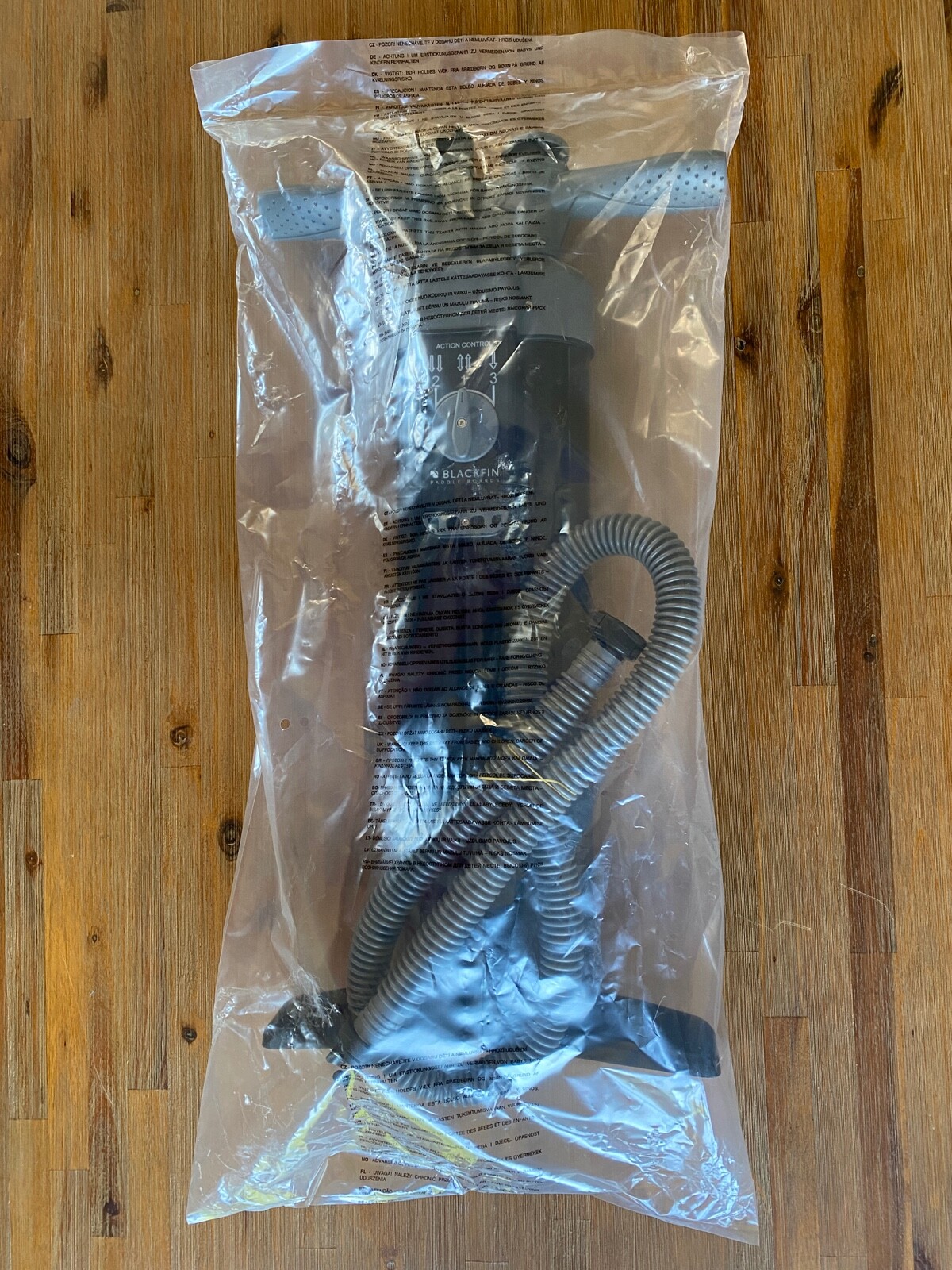 Overall, this is one of the best manual iRocker SUP hand pumps available in the market now.
A proper hand pump will let you spend comparatively less time inflating the SUP than other pumps available in the market.
This pump will let you spend more time paddling than wasting your time pumping. In this way, you'll have more fun and enjoyable experience swimming with your friends and family.
This New iRocker Full Throttle hand pump, Triple Action Dual Chamber Pump, features an integrated pressure gauge and inflates the board up to 50% easier and 100% faster than the typical dual action manual pump.
Read Next – iRocker Cruiser Inflatable Paddle Board Review
FINAL WORDS
Without the requirement for electrical connections or batteries, you have the choice to begin your paddling trip from almost any location you want to.
Buy your hand pump for your inflatable paddle board and enjoy an uninterrupted trip to the water world.
You can checkout using your account on the official website for the iRocker product. Order now to ensure fast delivery before the holiday season begins.
READ Next – An Honest Review Of iROCKER Backpack
Zcaukya Hand Pump, Double Action Quick Manual Air Pump with Accordion Hose and 3 Nozzles, Portable Air Pump for Inflatable Bed Mattress Pool Floats
out of stock
as of December 1, 2022 7:59 am
Katzco Liquid Transfer, Siphon Hand Pump - 2 Hoses, 50 x .5 Inches - for Gas, Oil, Air, Chemical Insecticides, and Other Fluids
out of stock
as of December 1, 2022 7:59 am
Classic Accessories Inflatable Boat/Tube Hand Pump
6 new from $27.22
Free shipping
as of December 1, 2022 7:59 am
WEY&FLY High Output Hand Pump Double Quick Air Pump for Mattress Pump Universal Manual Air Pump for Inflatables Double Quick Air Volume Heavy Duty PP Plastic for Mattress Pump,Tubing,Ball, etc(8108)
1 used from $11.31
Free shipping
as of December 1, 2022 7:59 am
Solstice by Swimline SUP High Pressure Pump
4 new from $55.99
1 used from $44.90
Free shipping
as of December 1, 2022 7:59 am
AIRHEAD Double Action Hand Pump
44 new from $18.03
3 used from $14.34
Free shipping
as of December 1, 2022 7:59 am