The iROCKER Full Throttle HP6 Hand Pump is an excellent high-speed pump for your stronger SUP and inflatable paddleboards.
Using two air chambers, this pump increases the air inside your inflatable paddleboard with every pump, so you have to spend less time on the setup.
A convenient button aids you to switch into the single-chamber method, which is perfect when you feel tired or want to preserve energy before going to the water game.
A minor pressure gauge placed on the top of the pump has a colored chart so that you can quickly get the pressure readings. Among the best features this iROCKER hand pump gets is the textured external on its contoured handles to help you maintain a comfortable, tight grip when you pump the iRcoker SUP.
The sides of this pump's base angle are in the direction of your body so that you can have excellent stability on rocky surfaces and sand. This iROCKER Full Throttle HP6 pump is a breeze if you have normal upper-body strength.
Let's dig deeper to know more about the iROCKER Full Throttle HP6 hand pump to make your water game more fun and enjoy this holiday season.
Overview Of iROCKER Full Throttle HP6 Hand Pump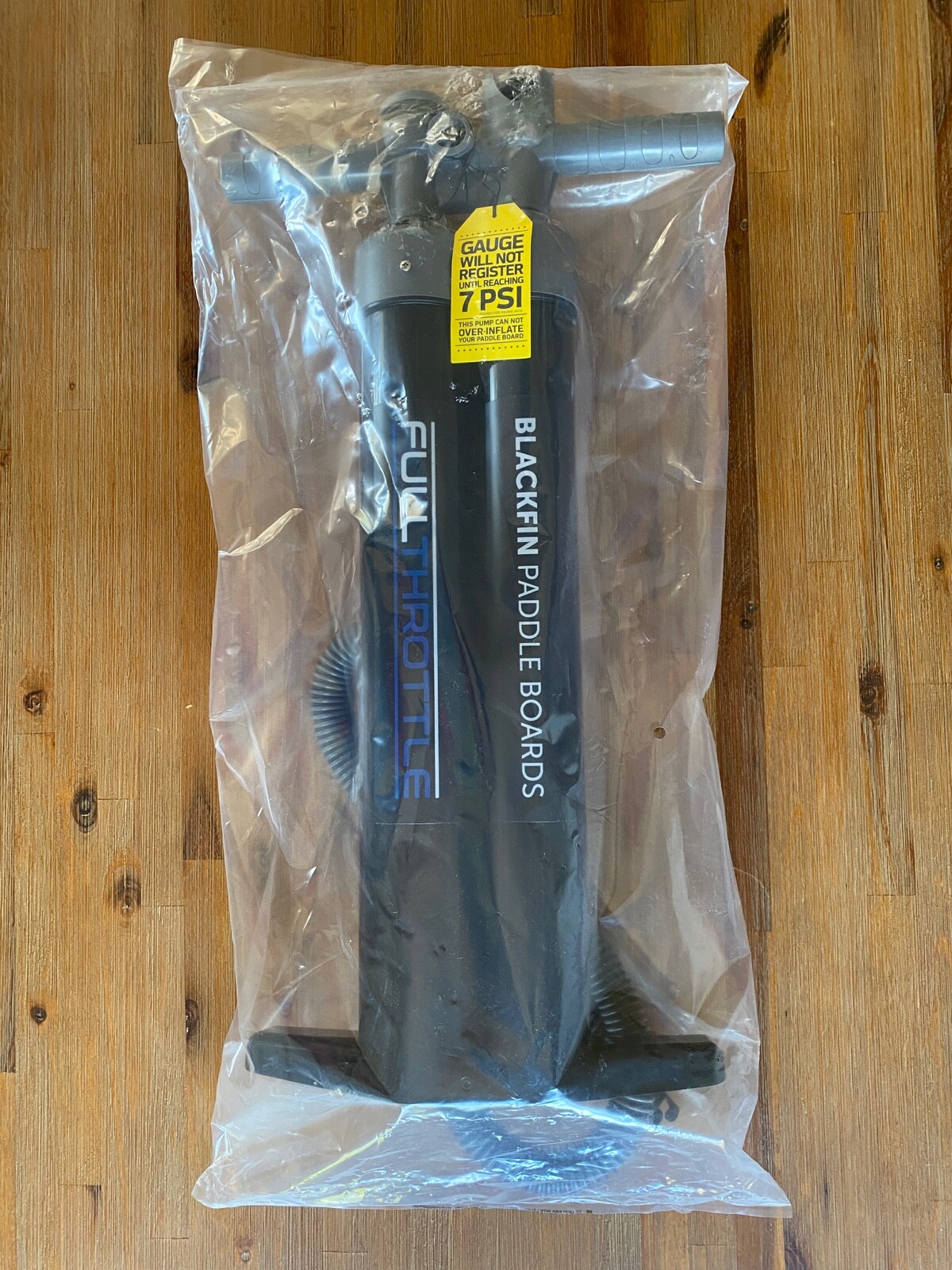 The bulkiest and heaviest iSUP pump is this 3.81-pound iROCKER Full Throttle HP6 pump.
A triple-action double-chamber model performs the best in timed inflation trials. Introduced this year as an upgrade to the HP5 manual pump, this throttle hp6 hand pump is lighter, faster, and easier to use than its predecessor.
This HP6 hand pump can inflate around 150-liter iSUP in less time, coming in at only 96 seconds.
As stated above, this pump is a triple-action one, and on its rear, there is also an easy-to-use dial for Action Control. If you inflate the board, you will turn this dial to setting 1 to quickly add air to the iSUP on the upstrokes & downstrokes utilizing both chambers.
As soon as the pumping gets more complex, you can turn this dial to its setting 2. The pump will continue to add air on the upstrokes & downstrokes; however, it will use a single chamber only.
Finally, setting #3 adds air only to the board on the downstrokes, as well as it makes utilization of just a single chamber once again.
The iRocker HP6 hand pump has a flexible inflation hose attached at the top of the handle, which is a slight disadvantage to this hand pump's design. The flexible inflation hose is close to the hand pump's handle because of extra stress on the hose and its connection to the paddleboard's inflation valve.
As the holiday season is in full swing, we encourage you to place an order and shop now to avoid any future delays, and you may also be able to get the items before December 25th.
Read Next – Best Irocker Sup Australia Available
Features Of The iROCKER

Full Throttle HP6 Hand Pump
The Full Throttle HP Hand Pump iROCKER is a high-pressure hand pump that can inflate your SUP to 20 PSI in just over two minutes.
It has an integrated pressure gauge to keep track of your progress and comes with a carrying case for easy transport.
This pump is ideal for those who want to avoid the hassle of electric pumps or are looking for a more affordable option.
100% faster & 50% easier as compared to the typical dual-action hand pumps
A slim body makes it easier to transportation
Integrated pressure gauge
Fixed handles
Product Description
The HP Hand Pump from Full Throttle is an easy-to-use, reliable hand pump that can quickly and easily inflate your iROCKER stand-up paddle board.
This pump is designed specifically for use with iROCKER boards and features durable construction that can withstand the rigors of regular use.
The HP Hand Pump also includes a pressure gauge to ensure that your board is properly inflated and ready to ride.
Pros And Cons
There are a few pros and cons of this product. Let's now know more about the pros and cons of the iROCKER Full Throttle HP6 hand pamp below…
PROS:
Two chambers for quick inflating
Lightweight & compact
Easy-to-read the pressure gauge
Versatile
Effective
Powerful
Easy To Use
CONS:
Read Next – iROCKER 11 All-Around paddleboard Review
The iROCKER HP6 Hand Pump
The iROCKER HP6 hand pump is a high-pressure, reliable hand pump that is perfect for inflating your iROCKER SUP.
It features an easy-to-use design and can reach up to 15 PSI pressures. The HP6 also comes with a handy carrying case, so you can take it wherever you go.
Customer Feedback
We take customer feedback very seriously to ensure that the Full Throttle HP Hand Pump is the best possible product.
We want to know what you think about our products, both the good and the bad. After all, it's only through honest feedback that we can continue improving our products and ensure they're meeting your needs.
So, if you've got something to say about the Full Throttle HP Hand Pump – good or bad – please don't hesitate to let us know.
We appreciate hearing from our customers; your feedback is essential in helping us improve our products.
Where to Buy
If you're in the market for a new hand pump, the Full Throttle HP Hand Pump is a great option to consider.
You can purchase this pump directly from the manufacturer's website or one of their authorized retailers.
When making your purchase, take advantage of any special offers or discounts that may be available.
Read Next – BOTE HD Aero Inflatable Paddle Board Review
Honest Review Of Hand Pump iRocker For Inflatable Paddle Boards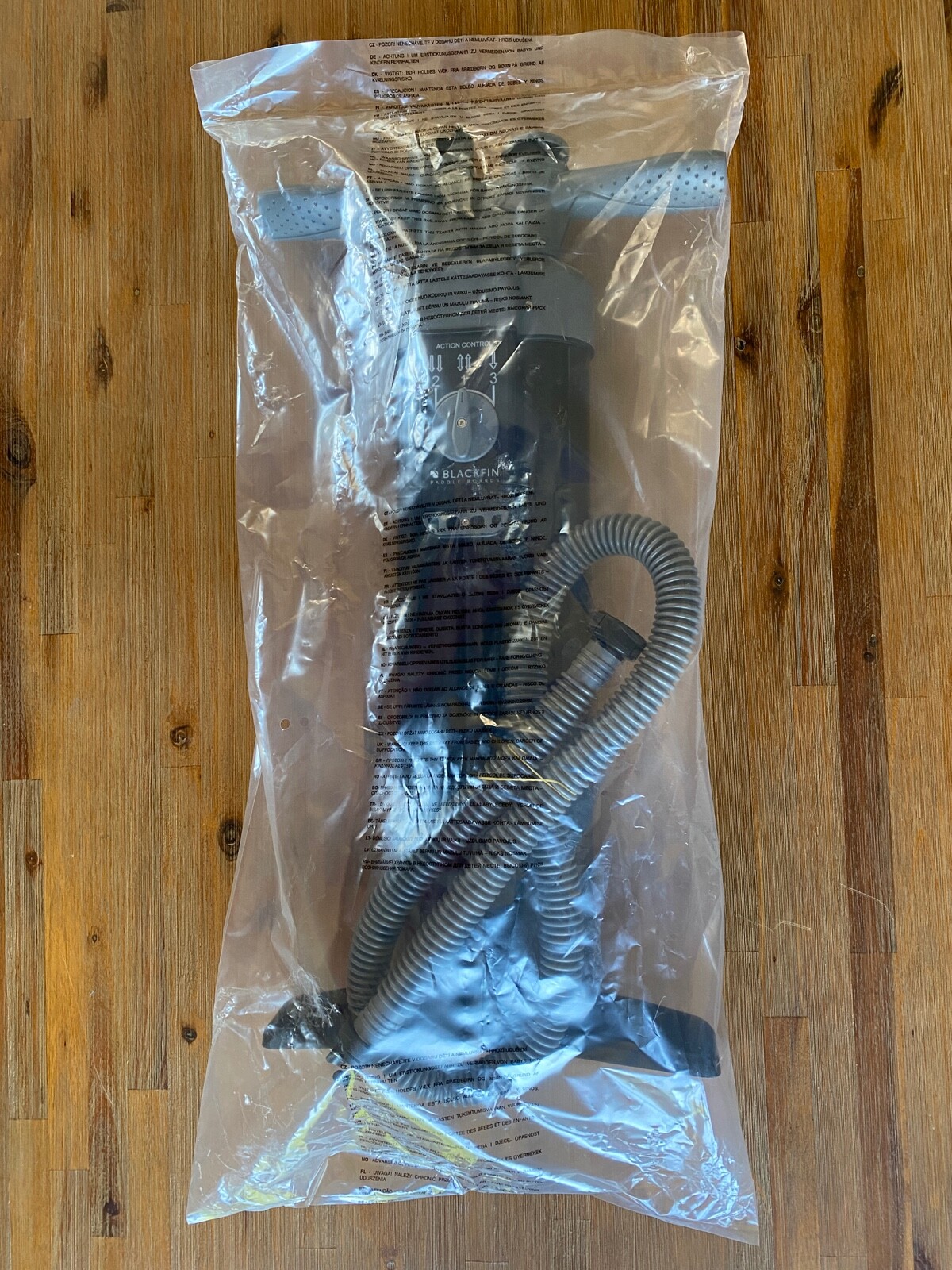 Overall, this is one of the best manual iRocker SUP hand pumps on the market.
A proper hand pump will let you spend comparatively less time inflating the SUP than other pumps available.
This pump will let you spend more time paddling than wasting your time pumping. This way, you'll have a more fun and enjoyable experience swimming with your friends and family.
This New iRocker Full Throttle hand pump, Triple Action Dual Chamber Pump, features an integrated pressure gauge and inflates the board up to 50% easier and 100% faster than the typical dual action manual pump.
Read Next – iRocker Cruiser Inflatable Paddle Board Review
FINAL WORDS
Without the requirement for electrical connections or batteries, you can begin your paddling trip from almost any location you want to.
Buy your hand pump for your inflatable paddle board and enjoy an uninterrupted trip to the water world.
You can checkout using your account on the official website for the iRocker product. Order now to ensure fast delivery before the holiday season begins.
The Full Throttle HP6 Hand Pump iROCKER is an excellent choice for an easy-to-use and reliable hand pump.
The robust construction, durable materials, and precise pressure gauge make it one of the best options on the market.
Whether out on the lake or in your backyard pool, this hand pump will ensure that your inflatable can always stay fully inflated.
With its sturdy design and wide range of features, you can trust that you'll get optimal performance every time with this top-of-the-line model from Full Throttle.
READ Next – An Honest Review Of iROCKER Backpack
Read Next – Nautical SUP Board by iROCKER Review