Vilano Navigator inflatable sup really minimalistic board caught our eye because the price vs. The quality ratio is pretty great. You're getting a simple, rigid, durable board made from high-grade PVC material. You can expect drop-stitch construction as well! We will tell you some serious info in this Vilano Navigator inflatable sup review.
This means that the board is meant to last, but you still should not leave it in the sun for too long. The board is very portable and, when inflated, it's about 10'6" x 32" x 6" thick.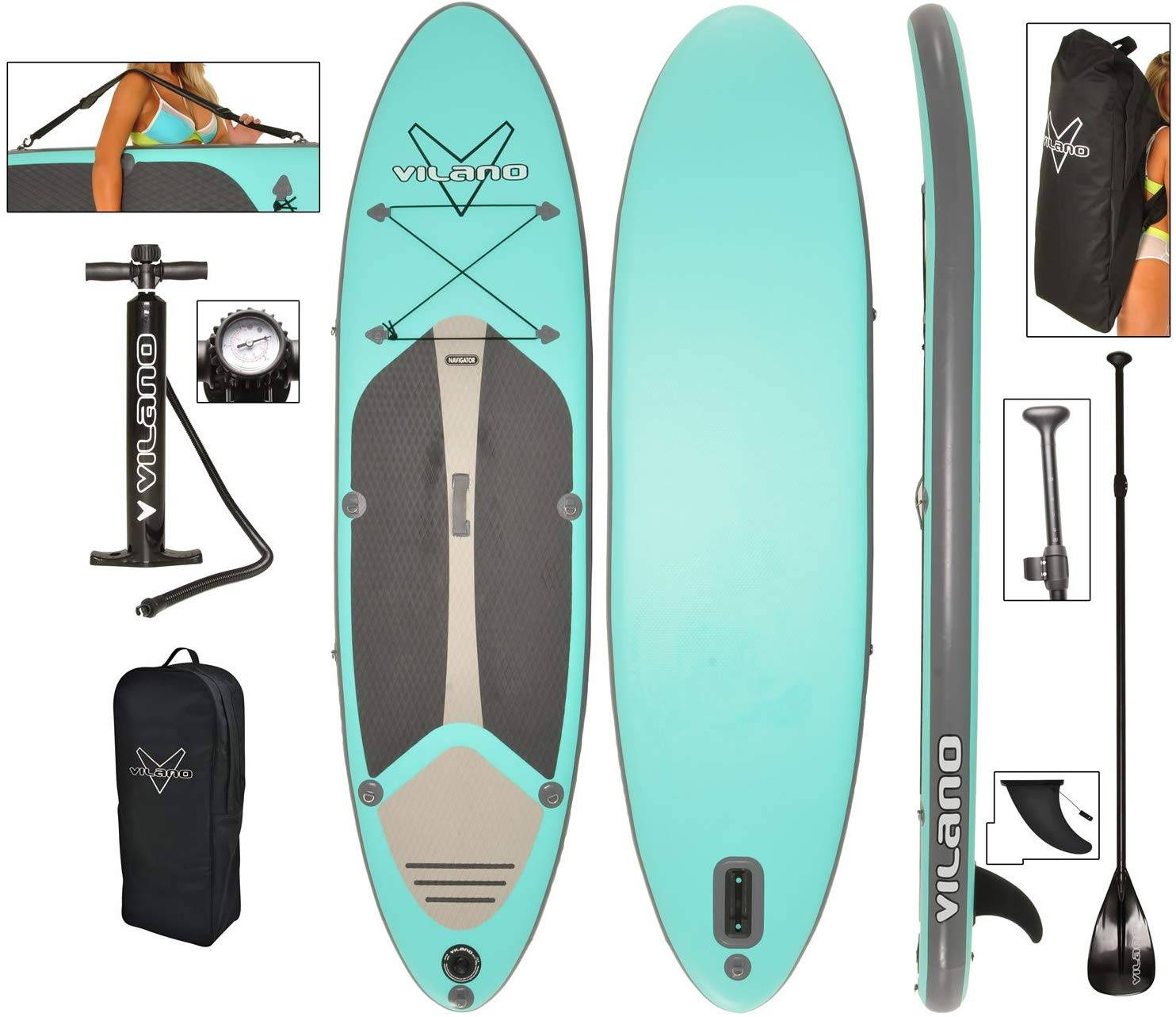 The deck features a comfort diamond groove traction for grip. You're also getting some bungee accessories if that's what you're into.
You're not getting the board only, bear in mind. You're getting a board, a pump with integrated pressure gauge, an adjustable paddle, a removable fin which will help you with balance (great for those who are just beginning to paddle board), a leash, a bag, and a shoulder strap.
There is space on the board for you to put your stuff: they will be secured, no need to worry.
People have one weird complaint about it, though, the deflating process is pretty loud. We're not sure how they came up with this, but yeah, that's the way it is. The paddle board is a great choice for the cash and many enjoy it because the size makes it much more stable and balanced.
It's perfect for various activities: fitness, yoga, sunbathing, cruising, touring… You can even bring a pet along! Many people decide to go for a car pump as well since it does take a bit of time to inflate the board.
Last updated on December 31, 2020 11:19 am