Vilano Journey Inflatable SUP review
This wonderful Vilano Journey board is a pretty good choice for kids, teens, young adults and those who enjoy colors! You will notice that it is durable and sturdy, really similar to a hardboard, but you can bring it around without any issues. It's made from high-grade PVC material with drop-stitch construction. This construction makes it almost impossible for a board to get ripped.
While deflated, the board is only 1 foot in diameter and it's extremely easy to bring it around. The diamond deck you are getting is a great choice for lovers of fitness, yoga and other interesting activities like fishing and sunbathing. This is a really versatile board overall.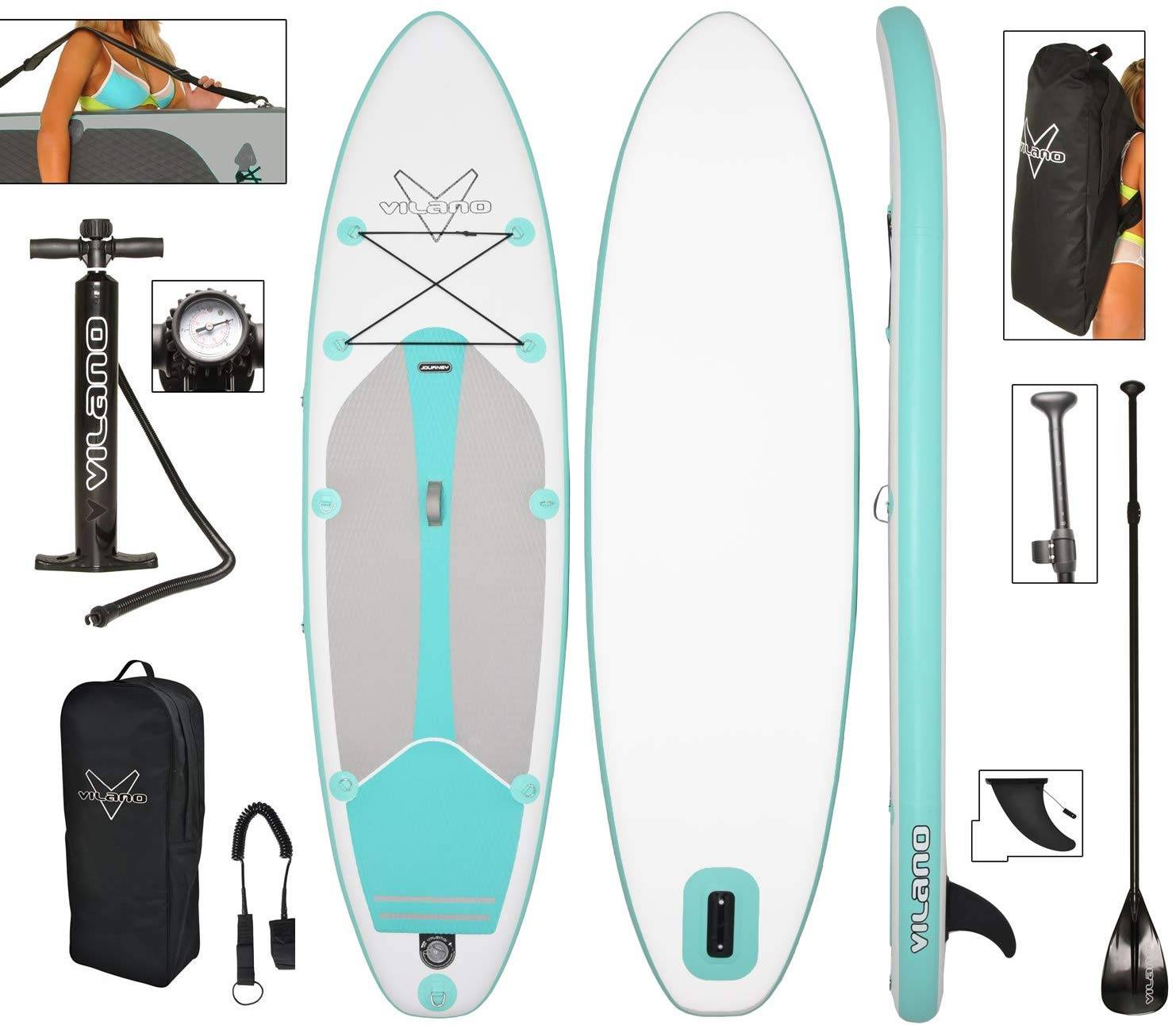 The 11 stainless D-rings and a bungee on the front deck will make it easy for you to store everything and bring it around. The complete package you are getting is the board itself, a pump with an integrated pressure gauge, 3-piece aluminum paddle, removable carry strap a leash and a backpack.
The maximum weight this board can take is about 260 lbs, and this is a pretty good number. You can bring around a pet or a friend if you wish to do so. The board Itself it 25 lbs, which is a pretty good number. It isn't perfect, but it's a pretty light board when compared to other boards of this size.
Vilano focuses on their customers and their customer service is pretty good. If you're looking for a not-so-pricey option for your friend, kid, yourself… This board does a great job at a great price and it can be brought around wherever you are going: a vacation, an adventure, a kayaking trip…
Last updated on March 17, 2020 5:56 am