Uenjoy inflatable paddleboard is a great choice for beginners, for those who want to get a whole set so that they save money, for those who are buying the boards for their kids or as a gift.
In this set, you are getting a great board along with some accessories.
In the next chapter in Uenjoy Inflatable stand up paddleboard review we will talk about floating characteristics.
Features Uenjoy Inflatable SUP
Starting with the board itself, it's about 10′ or 11′ long and it is about 30" wide, which makes it much easier for those who do yoga or bring a pet or a family member on the board.
Why? Because you are getting a much better balance if the board is wider.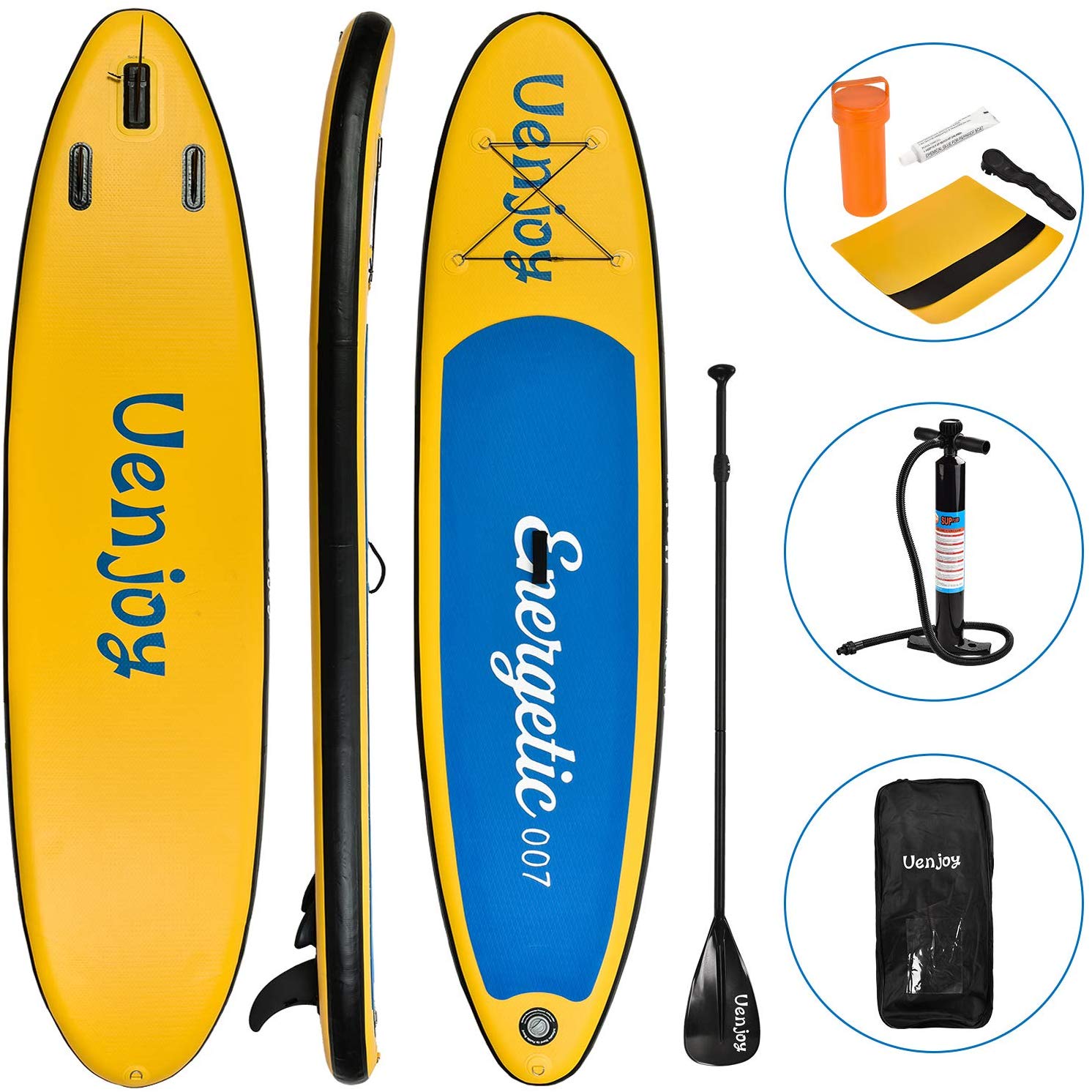 Uenjoy Inflatable is non-slip, it will keep you safe and sound even if you are doing various moving around on the board.
The board is inflatable and portable, you are getting a backpack as well, which makes it much easier for young people and women to bring this board around.
Because of the shape and the size, this board is perfect for all types of water (sea, river, lake, pool) and you can go fishing, cruising, fitness and all sort of things.
In the set, you are getting aboard, a backpack, an adjustable paddle, a fin, a pump, and a repair kit. This makes the price even better.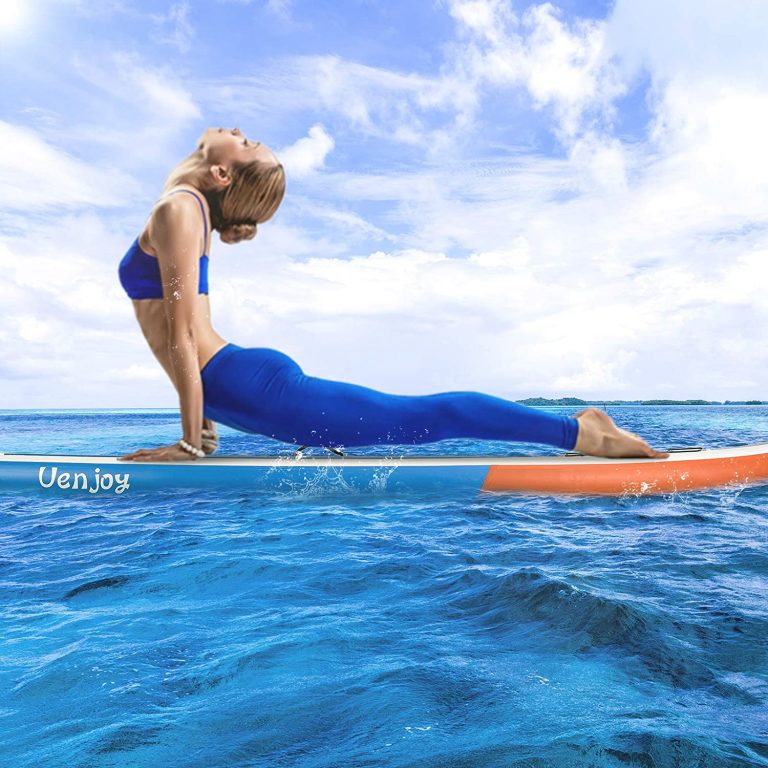 Those who are new to paddleboarding will be very happy with the quality vs price ratio.
On sale, you can find Uenjoy Inflatable for only 220 $.
Make sure that you are inflating it well enough because you will gain stability if you do so.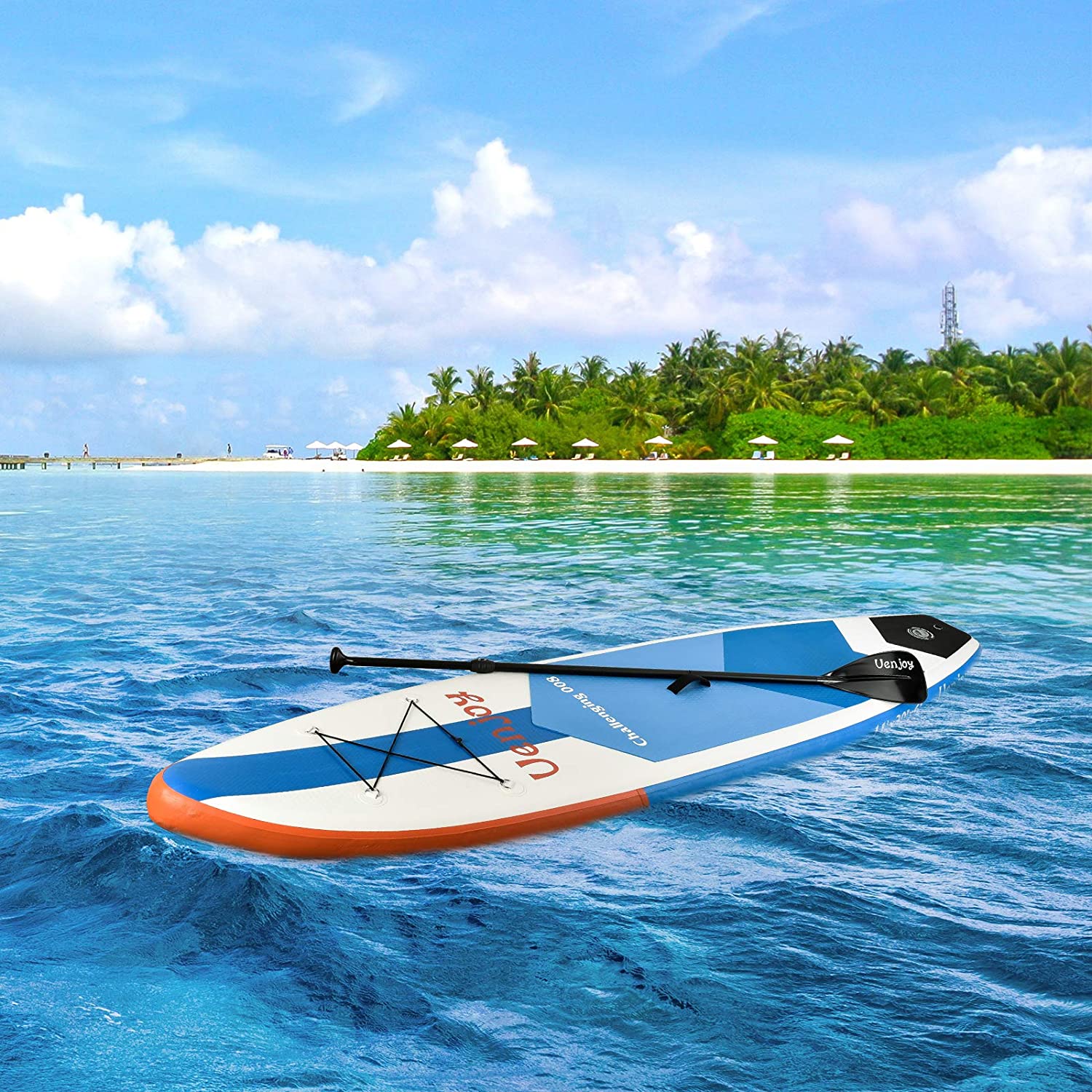 People love the fact that the board has a handle so you can move it around easily.
Last updated on February 22, 2021 11:45 am