Shaofu 10ft SUP Review
You may have not heard about this Shaofu paddle board company, but they are creating some really popular releases lately. Their Shaofu 10ft board has been recommended by many instructors, and we'll let you know why.
In this Shaofu 10ft Inflatable sup review we have to tell you that this is a great set for beginners, but also those who are a bit advanced and want to do new and fun things on their board. It's a pretty standard board when it comes to size: 10′ x 30″ x 6″. Up to 130 kilos can be on it without any balance issues.
The set you are getting is great in terms of price vs. quality ratio. You are getting a phenomenal board that's pretty much indestructible. It is made from military PVC material and it has a drop-stitch construction, which makes it very durable, but you do need to keep an eye on a few things, one of them being the fact that you should not leave this type of paddle board out in the sun for a while.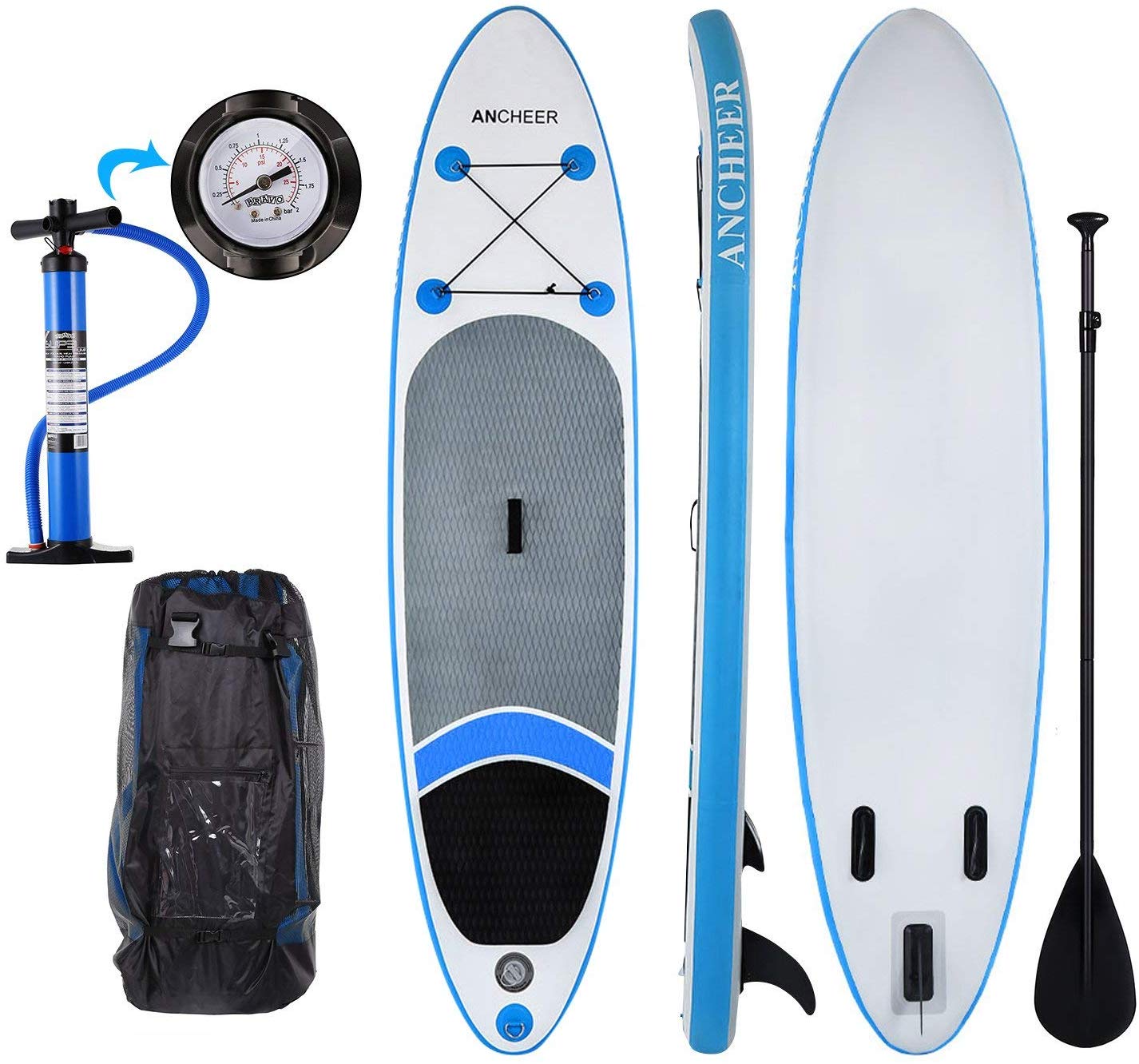 The backpack you are getting with the board can fit the whole set, all of the accessories. It's a really great choice for a sleeping bag as well. You can bring it around anywhere and everywhere you go.
The three fins will improve your balance: if you're someone who is a bit more experiences, you may want to remove two fins and leave only the central fin in.
There is a bungee on the front deck and it helps riders grab and store the board. You'll notice that the deck pad is really well made and it's a great choice for those who enjoy yoga and fitness while on the sea.
You are getting a paddle board, an adjustable paddle, a removable center fin, a repair kit, a dual action pump which will get the work done faster and a lightweight backpack that will store all of the above-mentioned accessories so that you can bring them along whenever and wherever you go.
Last updated on January 3, 2021 10:40 am