Board Culture Inflatable sup review
Although this model is a bit pricey, a lot of people buy it anyway. They know that the quality they are getting will serve them for a long time and therefore this lightweight and portable board makes a great summer companion.
You are getting a custom made backpack that has wheels! This is something not many companies thought of, but this one sure did. You will have a much easier time transporting the board with the accessories.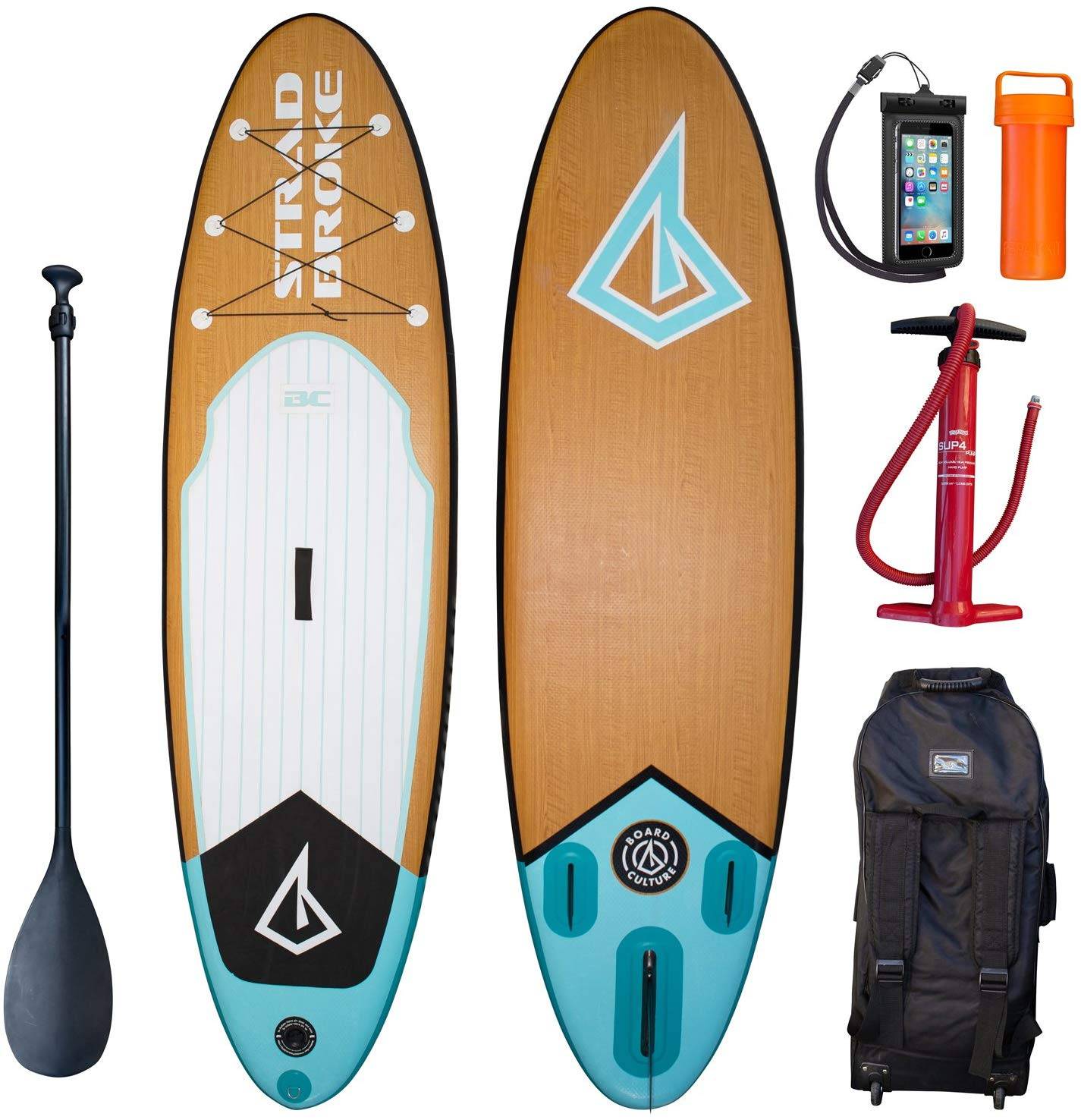 You can bring it around anywhere you want: to the lake, the river, the ocean… It is made of twin layer military grade PVC. This material is really sturdy and won't let out any air while you are boarding. No more worries about scratching the board.
The design is pretty fashionable as well, it's a combination of bamboo wood grain with a trendy aqua palette (black, white…)
The board is very stable and therefore fitness lovers enjoy it a lot. If you plan on doing yoga, perhaps this is the one to go for. Headstands, flying karate kid kicks… This board can take it all! You are getting the speed, the balance, and the control!
The accessory package is great for those who don't like to search for it themselves: you are getting an aluminum paddle, a backpack, a dual action pump, three fins for balance and a detachable rear fin. All of these combined can give you an awesome sense of balance!
You are getting a three-year warranty because the company guarantees their boards last longer. Sounds promising, does it not? This board can take up to 150 kilos, which means that you can bring along a friend, a kid, a pet or maybe a refrigerator. It depends on your priorities.
Last updated on March 23, 2020 6:37 pm