A kite harness is quite essential for every kiteboarding enthusiast. It's that one part of the equipment that everyone wants to invest in since they want it to be high-quality and secure.
We will present you with a great model made by Ocean Rodeo, a company that every kitesurfing enthusiast has encountered to help you out.
Features Ocean Rodeo Second Session Harness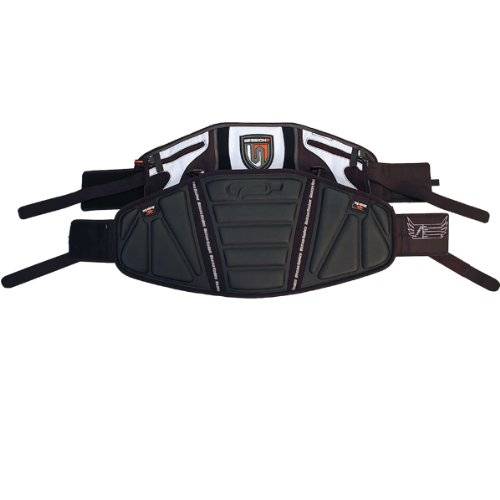 The Second Session Harness is specially designed for kiteboarding. It features many excellent characteristics: all buckles are hidden, leg straps are removable, you can ride it as seat or waist, it is very comfortable…
This is both a seat harness and a waist harness, so it is ideal for snowkiting, kite landboarding, and kiteboarding on water.
This feature has been provided due to the first industry, "Clip-on – Clip, "which made this seat a hybrid allowing you to use it in two ways.
So actually, this hybrid harness system has an easy set-up and straightforward removal.
People love the secure and cozy feeling they get because it has molded PVC inner lining.
Comfortable seats are not easy to find, so Ocean Rodeo ensures that your sports adventures are cozy and without any pain.
That padding at the back takes the brunt if you get in the situation to land on your back or any similar misfortune.
There is a safety release handle, so you don't have to worry about being a beginner.
This feature became one of the most important for this seat.
What do customers think about it?
People say that it fits very well and feels very secure. It doesn't move an inch once you set it up!
The emergency disconnect is very helpful, especially to beginners who want to feel that they will be safe even if some trouble comes up.
It is very adjustable because you can use the legs strap option, which allows you to set the hook height, high or low, as you like it.
Another thing pointed out by users of this harness is that it has a very secure spreader bar, which holds the chicken loop very tightly, so there cannot be any accidental unhooking.
It is built with top-notch quality materials, and the manufacturer brought a lot of attention to detail.
Even though you will wear them for months, they won't show any signs of wear.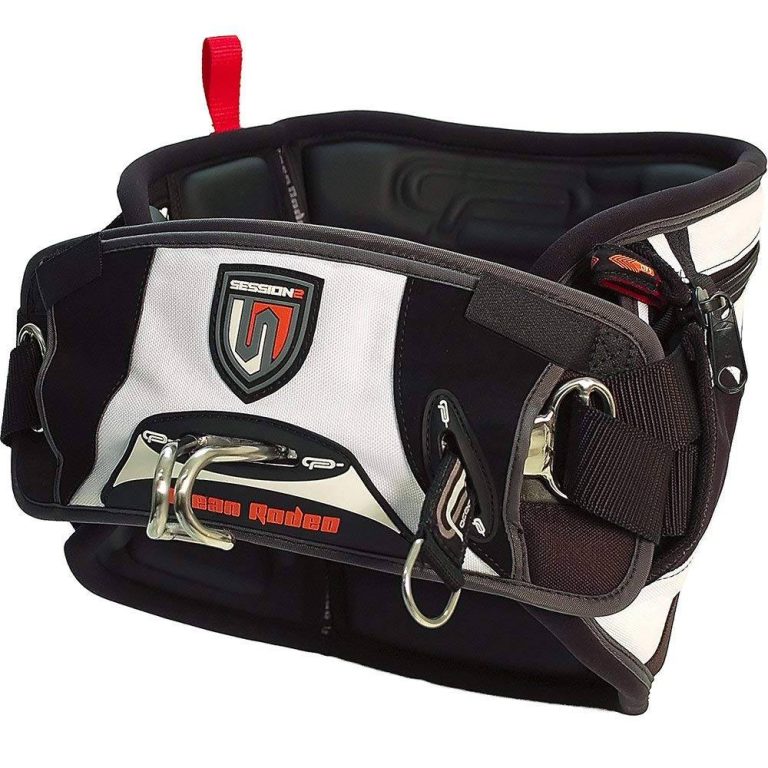 The harness is super comfortable; it brings loads of support; it doesn't ride up while using it.
The spreader pad is super beefy, ensuring that you won't feel any unpleasant poking in the ribs.
A quick-release handle pass leash is the final touch that brought such a good user review.
One thing all people bring up is the fact they love customization!
You can either use it as a seat or put it around your waist.
This allows you to try out different styles, and it ends up as if you bought two separate kite harnesses!
And all of this will be done pleasantly.
Read Next – SUP Boards Noosa Everglades Australia
Ocean Rodeo Sports Second Session Harness, X-Large, White
as of November 29, 2023 9:09 pm
Ocean Rodeo Roam Kitesurfing Kite (Gen 2, 5m, Orange)
out of stock
as of November 29, 2023 9:09 pm
Ocean Rodeo Prodigy Kitesurfing Kite, Outdoor_Recreation_Product,
out of stock
as of November 29, 2023 9:09 pm
Ocean Rodeo Flite Kitesurfing Kite (Gen 6, 14.5m, Orange)
out of stock
as of November 29, 2023 9:09 pm
3M 1112537 DBI-SALA ExoFit STRATA, Aluminum Back/Side D-Rings, Tri-Lock Revolver QC Buckles with Sewn in Hip Pad/Belt, Large, Blue/Gray
2 new from $730.90

as of November 29, 2023 9:09 pm
3M DBI-SALA Large ExoFit NEX ConstructionFull Body Style Harness With Tech-Lite Aluminum Back D-Ring , Blue/Gray - 1113127
14 new from $430.00

as of November 29, 2023 9:09 pm
3M 1113346 DBI-SALA ExoFit NEX Full Body Rope Access/Rescue Harness, Alum Back/Front/Suspension D-Rings, Belt w/ Pad/Side D-Rings, Locking QC Leg Straps, Medium, Blue/Grey
2 new from $469.99
Free shipping
as of November 29, 2023 9:09 pm
3M Protecta Comfort Construction Style Positioning Harness 1161205, Black, Medium/Large, 1 EA/Case
36 new from $105.31

as of November 29, 2023 9:09 pm
3M 1113371 DBI-SALA ExoFit NEX Full Body Black Out Rope Access/Rescue Harness, 5 AlumD-Rings, Belt w/ Pad/Side D-Rings, Locking QC Leg Straps, Medium, Blue/Grey
3 new from $391.25
Free shipping
as of November 29, 2023 9:09 pm
Read Next – Best Life Belts Buying Guide