Ocean Rodeo Second Session Harness
A kite harness is quite essential for every kiteboarding enthusiast. It's that one part of the equipment that everyone wants to invest in since they want it to be high-quality and secure.
To help you out, we will present you a great model made by Ocean Rodeo, a company that every kitesurfing enthusiast has encountered.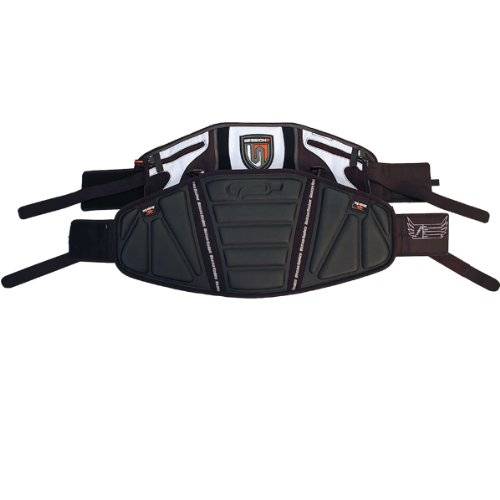 The Second Session Harness is specially designed for kiteboarding, and it features many great characteristics: all buckles are hidden, leg straps are removable, you can ride it as seat or waist, it is very comfortable…
This is both a seat harness and a waist harness, so it is ideal for snowkiting, kite landboarding and also kiteboarding on water. This feature has been provided due to the first industry "Clip-on – Clip" which made this seat a hybrid allowing you to use it in two ways. So actually this hybrid harness system has easy set-up and easy removing.
People love the secure and cozy feeling they get because it has molded PVC inner lining. Comfortable seats are not easy to find, so Ocean Rodeo made sure that your sports adventures are cozy and without any pain. That padding at the back takes the brunt if you get in the situation to land on your back or any similar misfortune.
There is a safety release handle, so you don't have to worry about being a beginner. This feature became one of the most important for this seat.
What do customers think about it?
People say that it fits very well and feels very secure, doesn't move an inch once you set it up! The emergency disconnect is very helpful, especially to beginners who want to have the feeling that they will be safe even if some trouble comes up.
It is very adjustable because you can use the legs strap option which allows you to set the hook hight high or low, as you like it.
Another thing pointed out by users of this harness is the fact that it has very secure spreader bar which holds the chicken loop very tightly so there cannot be any accidental unhooking.
It is built with top-notch quality materials, and the manufacturer brought a lot of attention to details. Even though you will wear it for months, it won't show any signs of wear.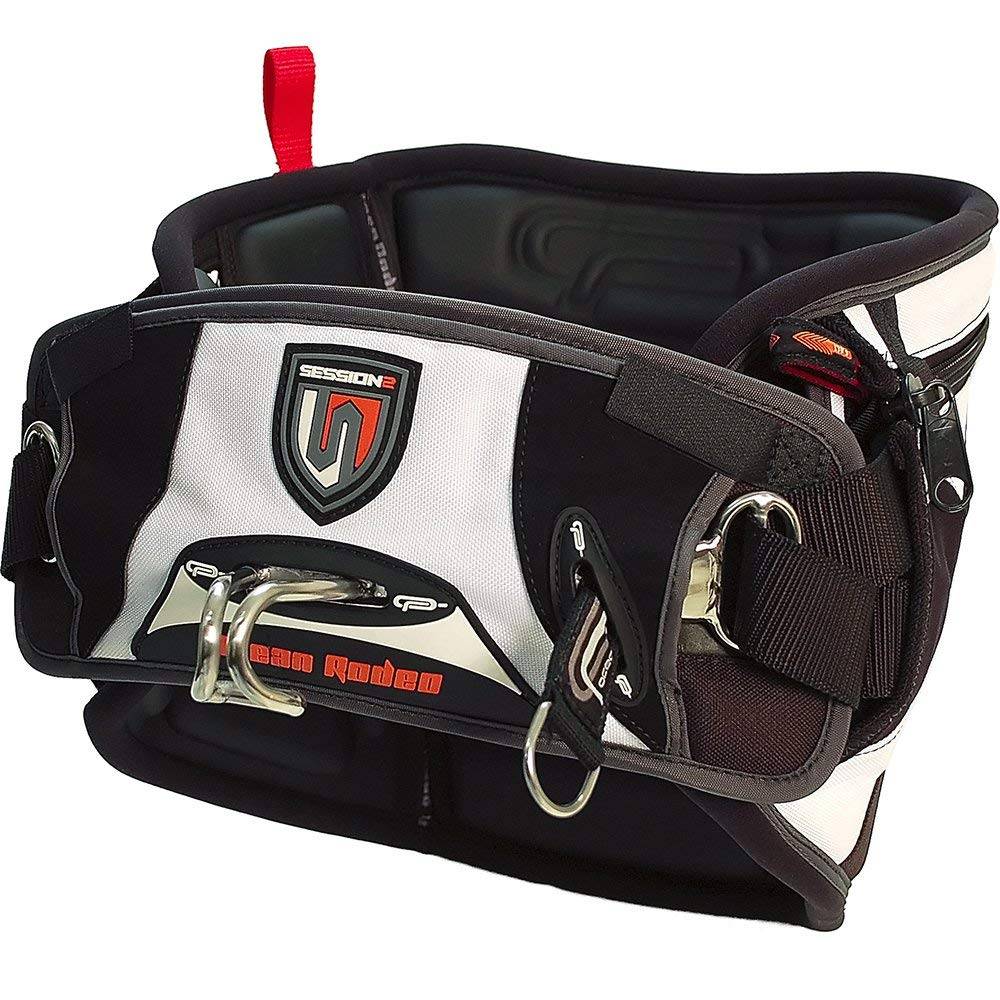 The harness is super comfortable; it brings loads of support, it doesn't ride up while using it. Spreader pad is super beefy which makes sure that you won't be feeling any unpleasant poking in the ribs.
A quick release handle pass leash is the final touch that brought such a good users review.
One thing all people bring up is the fact they love the customization! You can either use it as a seat or put it around your waist. This gives you the opportunity to try out different styles, and it ends up as if you bought two separate kite harnesses! And all of this will be done pleasantly.
Ocean Rodeo Session Harness (Gen 3, Medium, Black)
out of stock
Buy on Amazon

Amazon.com
as of July 15, 2020 12:42 am
Features
Specifically designed for kiteboarding
No line snag points, all buckles are hidden
Leg straps sold separately
Incredible comfort and support with molded PVC inner lining
Size adjustable back support - easily size up or down 1 harness size for more or less back support
Ocean Rodeo Go Joe Leashless Kitesurfing Board Retrieval Device (Assorted colors)
2 new from $74.95
Free shipping
Buy on Amazon

Amazon.com
as of July 15, 2020 12:42 am
Features
The original and only leashless board retrieval device!
Easily applied or removed from any kiteboard accepting a grab handle
Leashes are dangerous! The Go Joe will safely flip your board over and return it down wind to you without a leash!