If you are looking for something different, this might be the thing. This paddle board is a little different from others because of its shape.
If you are looking for an affordable paddleboard that will fit all your needs, this is the one you should try.
Retrospec Weekender SUP is not the typical board you may look into when buying SUPs. Inflatable SUP paddle boards allow you to do various activities on them. It is up to you to discover them.
Why?
Starting from how it looks, this board is more round than the others. The shape makes it easy for those to stand on it to remain balanced, safe, and sound.
It's also great for those who enjoy doing yoga on the board since there is a smaller chance that the board may rotate.
That is great for beginners who might feel insecure on the paddleboard while getting in a comfortable position and finding balance on the board. The round shape of it will help you feel safe.
Features Retrospec Weekender Paddle Board
Carry capacity
This board is recommended for those less than 250 lbs, but you can be a beginner and an advanced paddleboarder. It doesn't matter. Pay attention to the carrying capacity specified with every paddleboard on the market.
If your weight is not at that capacity level, you should look for another paddleboard. But always pay attention if you follow specifications on the paddleboard, like carrying capacity that you will be safe and secured on it.
If the weight on the board goes over the maximum carrying capacity specified for the paddleboard, it will start to sink, and it will not be safe like it usually is. Water will come over the paddleboard, which is not safe for you.
Read Next – Best Paddle Board Electric Pump For You in 2022
High-quality manufacturing
An inflatable SUP paddle board is made of military PVC material layered to achieve sturdiness when inflated. PVC rails and cushioning inside the board make it easy to get it inflated in less than 10 minutes, but also it makes it solid when you are standing on it.
In addition, an extra layer of intelligent technology makes the surface of the paddleboard non-slipnonsliphen the paddleboard gets wet, it won't be slippery to stand on it for you or your pets, and you will feel safe and balanced on it.
It is made from military-grade PVC, which means that it lasts much longer than your regular board, but it isn't a brilliant idea to leave this one in the sun since the heat can create a thinning effect on the material.
Package board set
Inflatable SUP Retrospec Weekender paddleboard comes with the backpack, so you can easily transport or store it. It is an excellent addition because of its small weight when deflated. Just fold it and pack it in the backpack, and you are ready to go.
It will not get damaged while folded, so you can easily store the backpack without using it.
The board can be rolled up so you can transport them quickly, and you are getting a paddle, a pump, and a backpack in the set. You can also adjust the paddle depending on your height.
A paddle with a paddleboard is lightweight, so you can easily use it and take it with you on vacation. The main feature of inflatable SUP paddleboards is a compact design.
The accessories all fit into the backpack, suitable for beginners or those who like to travel and bring the board around.
In this  Ten Toes Weekender sup review, we will also talk about the technical characteristics of the board.
Read Next – Best Stivin Paddle Buying Guide
Quality and Convenience
Weekender's deck pad is made from textured foam for comfort and additional stability as you challenge yourself on the water. You must feel a solid place under your feet while trying to find balance and a perfect position in which you will feel safe.
It would help if you stood firmly while trying to paddle and navigate the paddleboard, and for that, you need a pad that is non-slipnonslipour feet.
When you don't feel safe on the paddleboard, especially the beginners, you will not learn to paddle correctly. More importantly, the most important thing about new water activities is you will not feel confident and comfortable on the inflatable paddle board.
Bring your essentials with you.
Four front stainless steel D-rings with bungee cord connections keep your equipment safe and secure as you move. D rings and a cord will make a safety net for your things.
If you want to go fishing or do yoga in the middle of the lake, this will help you bring stuff. Just put it in the waterproof backpack and place it under the cord. Your things will stay in place and will not get wet.
You must be safe! It is not intelligent to carry things on your back or in your hands while paddling, especially when a beginner. We don't recommend it for the more skilled paddlers either.
Retrospec Weekender 10' Inflatable Stand Up Paddleboard Triple Layer Military Grade PVC iSUP Bundle w/ paddle board carrying case, aluminum paddle, removable nylon fins, manual pump & cell phone case
as of October 28, 2022 6:22 am
Read Next – Best Sup Board Car Rack Available in 2022
Paddle
The paddle is made from aluminum, and it's lightweight, which means that it will float. Aluminum fibers are light, which is why they used them to make the paddles.
A lightweight paddle will secure you from getting injured while you are paddling. In addition, the lightweight material paddle will float on the water if it falls, which is handy. You can quickly grab it and keep on going.
The paddle has an adjustable handle. You can set it on the height that will fit you. Proper dimensions of the paddleboard and paddle will give you a good starting point while learning how to paddle the right way.
Read Next – Top 5 Best Sup Paddle Carbon Fiber For You in 2022
Fins
The board has three fins, a repair kit, and a 2-year warranty, so you don't have to worry. You have one big middle fin and two smaller fins on both sides of the middle one.
Fins are an excellent addition for beginners to find balance more quickly. In addition, fins will help you navigate the paddleboard without much effort.
When you get skilled, you can see what combination of fins is for what kind of water. In addition to that, when you learn how to paddle, fins can get you advanced in racing. With them, you can get even more speed.
Use these additional pieces of the set to get a whole paddling experience.
Read Next – Retrospec Weekender 10′ Inflatable Stand Up Paddleboard iSUP
Paddle & Pump Package
-WEEKENDER 10′ hardwearing standup paddleboard
-Textured non-slipnonslip deck pad
-Three-piece adjustable aluminum paddle
-A manual high-intensity air pump
-Three removable nylon fins
-This board has a weight limit of 275lbs
Paddle, Pump & Rucksack Package:
It may be exhausting to pump the board up manually, so consider using a car pump or an automatic pump: many people choose them over the regular manual pumps, especially for more giant boards.
One paddleboard for the whole family
Because of the size of this paddleboard, it is an excellent addition for the whole family. This is average, making it easier for young people and women to use them. Following guidelines for the paddleboards when discussing dimensions, carrying capacity, and water preferences are essential.
If you follow guidelines, you will find a paddleboard that will fit your needs perfectly, and in addition, you will be safe and secure on it. It is also essential that you can navigate the paddleboard easily.
This inflatable paddleboard fits all family members, from kids to adults. Everyone will enjoy it.
The price of this board varies, but you can find the Ten Toes Weekender sale and get the board for under 500$.
This is average, making it easier for young people and women to use them.
Retrospec Weekender-Tour MSL Inflatable Stand Up Paddle Board Bundle
When adventure finds you, challenge it. Weekender-Tour MSL is our water carving, hydrodynamic, high-speed inflatable SUP (Stand Up Paddle Board). You read that right. Inflatable.
High-grade PVC and drop stitch technology make our boards incredibly durable, virtually unbreakable, and impressively portable.
When fully inflated, Weekender-Tour MSL measures 12'x30 "x6". Don't let the air fool you. Our SUPs are just as rigid as non-inflatable paddleboards.
The edginess of our design comes in when it's deflated. Once rolled up, the board only measures 11 "x36" and can easily fit in your Jeep, closet, or wherever else you choose to stash it.
Slice through the water and navigate choppy conditions on your SUP, then deflate it and toss it in your trunk when you're done.
Retrospec is changing the way you adventure by never letting the inconvenience of transportation put a damper on your next challenge.
Read Next – Retrospec Weekender 10′ Inflatable Stand Up Paddleboard
Retrospec Weekender 10' Inflatable Stand Up Paddleboard Triple Layer Military Grade PVC iSUP Bundle w/ paddle board carrying case, aluminum paddle, removable nylon fins, manual pump & cell phone case
$499.99 out of stock

as of October 28, 2022 6:22 am
At a Glance
Perfect for the competitive or adrenaline-driven paddle boarder

Measures 12'x30 "x6" when fully inflated

Measures 11 "x36" when deflated and rolled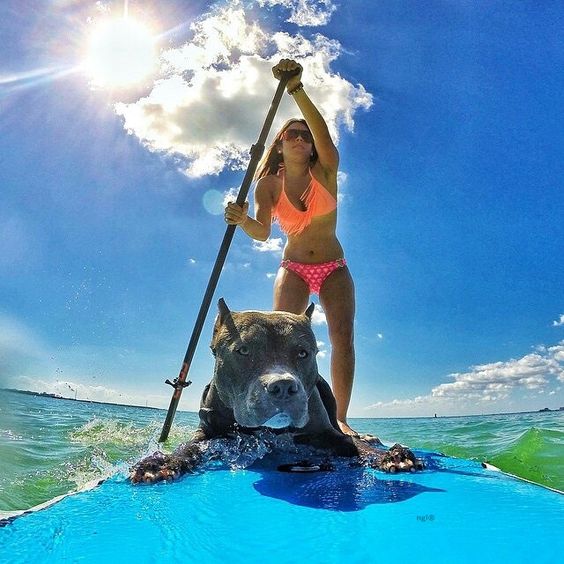 Who Says Quality Can't Match Convenience?
If you are looking for a high-quality paddleboard that will fit into a given price range, this is the perfect one to look up to. Price is more than affordable for the quality you get.
This paddleboard will fit all family members and provide you with safe and stable ground that is nonslip. Nonslip set, you get everything you need to set up, repair, and easily store and transport this paddleboard.
Choose this paddleboard as a fun addition to the whole family; we are sure you will love it!
Weekender-Tour MSL's deck pad is made from textured foam for comfort and additional stability as you challenge yourself on the water.
This bundle includes an impressive, lightweight, durable, and adjustable aluminum paddle for all your excursions.
The paddle collapses to a convenient 3′ for easy transport and can extend to over 8'+ to match what you demand on the water.
We've already anticipated how you get with your boards. How? We know how we get with ours. Weekender-Tour MSL glides through rocky conditions with ease.
No denting, scratching, or popping is happening on our watch.
Our construction starts from the inside out using an intense, durable sewing method equipped to stand whatever you throw at it.
Drop stitch uses thousands of thick, strong plastic threads to fuse the top and bottom pieces of PVC. Still hesitant on the 'inflatable' part?
This method inserts around 100 threads every square inch, so your board looks like it did on day one.

| | | | | |
| --- | --- | --- | --- | --- |
| | Weekender Tour MSL | Weekender Nano MSL | Weekender Yogi MSL | Weekender 10′ MSL |
| What to Expect | Beginner Racer: Tour, slice, and speed through the water. | Petite Board: Smaller for beginner riders, meant for fun, fitness, and to get the hang of the sport. | For the Yoga Enthusiast: Extra wide and explicitly designed for SUP yoga. | The 'Every Man's Board': Built for everything, fitness, fun, workouts, and leisure. |
| Inflated Dimensions | 11'x30″x6″ | 8'x30″x4″ | 10'x36″x6″ | 10'x30″x6″ |
| Stowaway Dimensions | 11″x36″ | 11″x36″ | 11″x36″ | 11″x36″ |
| Hull | Displacement | Planing | Planing | Planing |
| EVA Textured Deck pad | ✓ | ✓ | ✓ | ✓ |
| Drop stitch technology | ✓ | ✓ | ✓ | ✓ |
| Max Rider Weight | 300 lbs | 140 lbs | 275 lbs | 250 lbs |
| Pet Friendly | ✓ | ✓ | ✓ | ✓ |
| Included Accessories | iSUP Rucksack, HP Hand Pump, 3 Fins, Owners Manual, Fins, 3-piece Aluminum Paddle, Repair Kit, Phone Case | iSUP Rucksack, HP Hand Pump, 3 Fins, Owners Manual, Fins, 3-piece Aluminum Paddle, Repair Kit, Phone Case | iSUP Rucksack, HP Hand Pump, 3 Fins, Owners Manual, Fins, 3-piece Aluminum Paddle, Repair Kit, Phone Case | iSUP Rucksack, HP Hand Pump, 3 Fins, Owners Manual, Fins, 3-piece Aluminum Paddle, Repair Kit, Phone Case |
Retrospec Weekender-Nano 8ft. Inflatable Stand Up Paddleboard Triple Layer Military Grade PVC iSUP Bundle w/Paddle Board Carrying case, Aluminum Paddle, Removable Nylon fins, Pump & Cell Phone case
as of October 28, 2022 6:22 am
Read Next – Stand UP Paddle Boarding Guide
Unboxing Retrospec Weekender 10′ ISUP
Retrospec Weekender 10' Inflatable Stand Up Paddleboard Triple Layer Military Grade PVC iSUP Bundle w/ paddle board carrying case, aluminum paddle, removable nylon fins, manual pump & cell phone case
as of October 28, 2022 6:22 am
Retrospec Weekender-Nano 8ft. Inflatable Stand Up Paddleboard Triple Layer Military Grade PVC iSUP Bundle w/Paddle Board Carrying case, Aluminum Paddle, Removable Nylon fins, Pump & Cell Phone case
as of October 28, 2022 6:22 am
Retrospec Weekender 10' Inflatable Stand Up Paddleboard Triple Layer Military Grade PVC iSUP Bundle w/ paddle board carrying case, aluminum paddle, removable nylon fins, manual pump & cell phone case
as of October 28, 2022 6:22 am
Retrospec Weekender-Nano 8ft. Inflatable Stand Up Paddleboard Triple Layer Military Grade PVC iSUP Bundle w/ paddle board carrying case, aluminum paddle, removable nylon fins, pump & cell phone case
as of October 28, 2022 6:22 am
Lifetime Amped Hardshell Paddleboard with Paddle, 11', Glacier Blue
4 new from $550.00
Free shipping
as of October 28, 2022 6:22 am
Inflatable Stand Up Paddle Board - 11' Ft. Standup Sup Paddle Board W/ Manual Air Pump, Safety Leash, Paddleboard Repair Kit, Storage / Carry Bag - Sup Paddle Board Inflatable - SereneLife SLSUPB08
2 new from $221.67
10 used from $203.59
Free shipping
as of October 28, 2022 6:22 am
Retrospec Weekender 10' Inflatable Stand Up Paddleboard Bundle
as of October 28, 2022 6:22 am