Bluefin Inflatable sup review
If you're looking for a simple, yet elegant board with a wonderful set of fancy accessories, Bluefin SUP  will surely catch your eye. It's a professional set that can be used both by beginners and those who are maybe a bit more advanced.
In this set, you're getting a dual-action pump for faster inflating (though many people like to use a car pump instead), a 3 piece paddle you can adjust, a carry bag, a board leash, a detachable fin that will improve your balance, a repair kit and a seat which will help you turn your awesome board into a kayak. Fantastic, right?
The luxury kayaking seat can be adjusted as well as the paddle which can be altered to make it easier for you. The board is 10'8" x 30" x 6" thick. It's a versatile board made for surfing, kayaking, touring, boarding, racing, yoga and so on.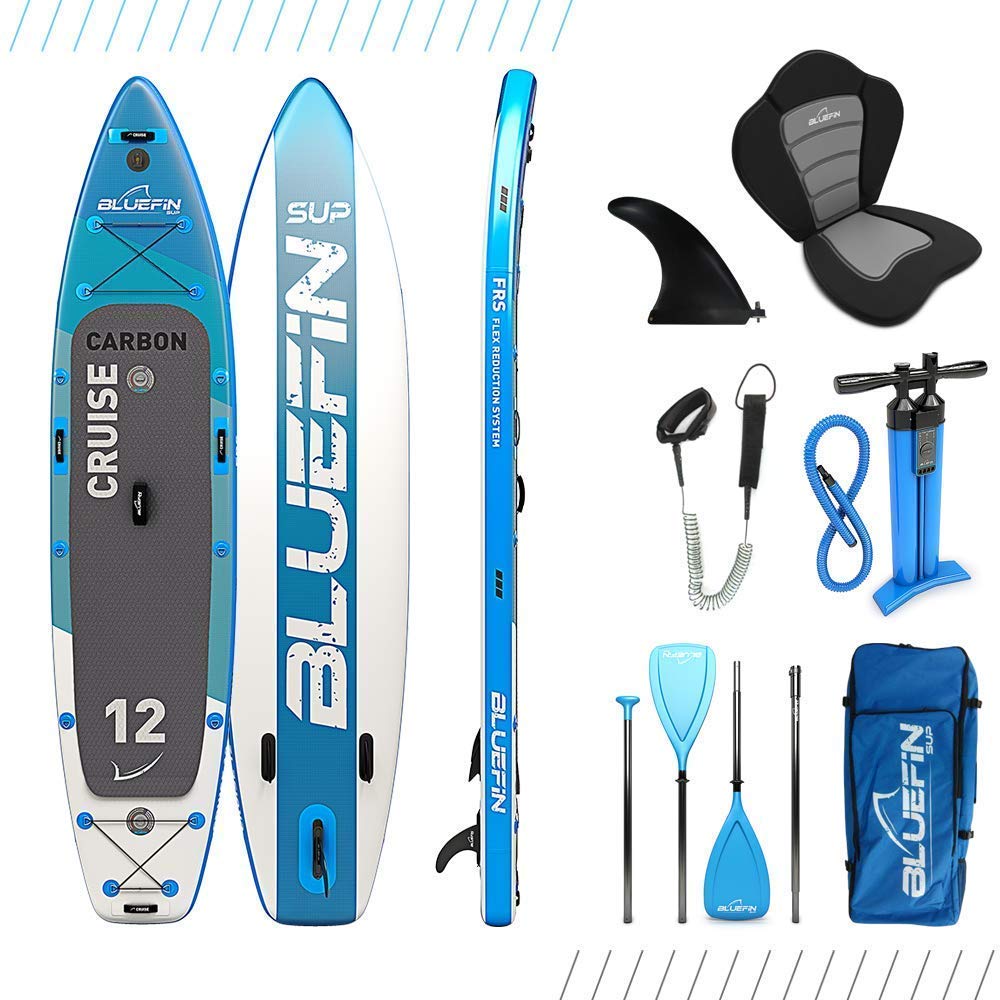 Military grade PVC will make sure that you never scratch your board and that it stays sturdy. However, it isn't advised to leave it in the sun for too long because it can change color and thin out.
The deflated board is very small in dimensions and therefore you can transport it without any issues. The maximum weight the board supports is 410 lbs, which is more than the average amount of weight board of this type can take. You can inflate Bluefin it up to 15 PSI which gives you a great sense of control and you will see that the board will serve you better when inflated more.
It's a great choice for adults as well as kids and you'll notice that it's really high-quality as well.
Last updated on March 23, 2020 9:15 am