Starboard is known for its high quality and the world's most innovative stand-up paddleboards.
Starboard offers a wide range of paddleboards that meet every paddler's requirement, type of paddling, skill level, and budget.
The brand offers a wide range of products, so people often get confused about which one to choose. We have prepared a list of boards and accessories Starboard creates.
With the help of this list, you will surely be able to know which board to buy for your requirements. Let's find out more below…
Types Of Starboard Paddle Boards
There are several types of paddleboards from Starboard. These Starboard's touring paddleboards are made with edge-release technology for the best paddle boarding and balanced glide experience.
So, let's now see the types of Starboard SUP.
INFLATABLE PADDLEBOARDS
The Starboard brand's inflatable paddleboards deliver inflatable suitability hardboard performance. Its inflatable paddleboard is so prevalent worldwide because of its first-class inflatable technologies, such as the woven drop stitch, welded rails, and a double chamber for additional safety.
Below you will see the complete list of Starboard inflatable paddleboard range of 2022 at a glance. These are premium inflatable stand-up paddleboards or iSUP from the leading stand-up paddleboard company.
ENTRY-LEVEL OF INFLATABLE PADDLEBOARDS FROM STARBOARD
10'8″ X 33″ iGO INFLATABLE PADDLEBOARD
This one is for you if you are looking for a STABLE inflatable paddleboard. It is A widespread entry-level-sized paddleboard, perfect for people who want one paddleboard that does everything.
This paddleboard is of perfect size, faster to turn, and has more glide. Overall, it is an ultra-stable board with ideal width. It is suitable for paddlers up to 120 kg weight.
12'6″ X 30″ TOURING INFLATABLE PADDLEBOARD
Are you among those who love adventure? If yes, then this board is for you! This inflatable stand-up paddleboard is designed and made adventure-ready immediately after taking it out of the box.
This board is best suited for paddlers up to 110 kg weight. Its 12'6″ size offers balanced stability, maneuverability, and speed. The slim width of the board allows it to paddle faster and makes it easier to go in a straight line.
11'2″ X 31″ + iGO INFLATABLE PADDLE BOARD
This board is ideal for people who love to paddle at high speed. This is an excellent value inflatable stand-up paddleboard for beginners to intermediate.
This paddleboard features a quick outline and offers excellent stability to the paddler. The squarer tail shape of the board makes it incredibly easy to turn the board. Best suited for lighter paddlers up to 100 kg weight only.
PADDLES FOR SUP
Discover the paddle collection from Starboard, which offers a wide range of boards. For the paddlers looking for the edge, Starboard's SUP racing paddles are for them.
These are ultra-lightweight paddleboards available in the market. They offer SUP paddles for beginner to pro levels of paddlers. Check out the Starboard SUP range at a glance below.
Read Next – BOTE HD Aero Inflatable Paddle Board Review
Lima Paddle
These paddles are perfect for SUP Touring and Racing.
This paddle sets a new standard in high-performance paddleboarding. Its direct catch, as well as its ability to forward automatically, is precisely what makes the paddle a world champion for touring and racing.
Enduro Paddle
If you often go paddling in Surf and Flat Water, this SUP paddle is for you.
It is a new, excellent, versatile blade that suits anybody from a World wave paddler champion to an entry-level paddler who practices in flat water.
Lima Tufskin
This paddle is perfect for ultra-durable paddling performance. The cupped and concave shape of the blade is ideal for providing you with the most durable paddling experience.
HARD PADDLEBOARDS
Starboard paddleboards are made to feel the difference even before hitting the water. SUP boards from Starboard are lightweight, and you can easily carry them using its shoulder carry strap and stand confidently on the water with excellent stability.
Here we are going to discuss the complete hardboard range of Starboard. So, look at the hardboards to find your perfect SUP board.
GO, ENTRY-LEVEL PADDLEBOARD
This one is a fun board specially designed for beginner paddlers. With a versatile, progressive shape, this's the perfect preliminary rigid paddleboard for beginner paddlers who wish to stay dry while paddling fast.
Read Next – ISLE Megalodon Inflatable Paddle Board
WATERLINE SPECIALIZED SUP FOR FLATWATER
This rigid paddleboard is designed and made as a specialized Touring paddleboard for flatwater paddling. It promises the most relaxing and smoothest paddling experience in every condition.
TOURING SUP FOR EXPEDITION
If adventure and exploring are your things, surely go for this hardboard from Starboard. This Touring paddleboard has excellent glide from the hull. The extra rail volume offers a unique floatation and balance to carry supplies and gear.
Starboard SUP 2021 14x23.5 Sprint Wood Carbon
as of September 1, 2023 5:48 am
WING BOARDS
Wing surfing and wing foiling are in trend now. Thus, Starboard has industrialized a complete range of wing boards to uplift your performance.
No matter if you are new to this sport or a pro. Whether you wish to learn to handle the wing or are just a seasoned foiler looking for higher and faster boards, Starboard has wing boards to suit every paddler.
We will briefly discuss everything you need about wing surfing and foiling. So, let's have a look…
Read Next – Intex Explorer K2 Kayak Inflatable Review
Wing Board
This board is made for freestyle racing. It aims to provide high performance in this small size and cater to your level. Using this board, a beginner winger to the expert foilers will go fast and get high performance every time.
Take Off Foil Board
With a high volume in such a compact size, this Take-Off board is the perfect Foiler's board for anything foil downwind, foil surf, wing, and so many more.
It is a perfect board for a beginner foiler to an expert-level foiler.
Read Next – Starboard Zen Inflatable SUP Paddle Board
Foil Surf V2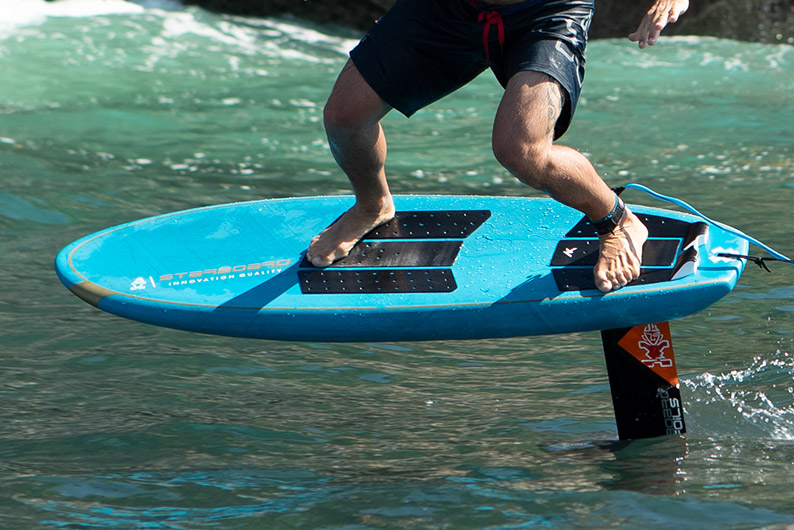 Starboard's Foil Surf range is an ultra-lightweight, compact, and performance-oriented foil board.
It offers you a steadfast foil board, especially designed and made for pump foiling, windsurfing, and foil surfing.
Its ultra-lightweight structure makes pumping and riding these boards almost effortless for the rider.
Read Next – Best SUP Carrier Shoulder Strap For You in 2022
Wingboard 4-in-1
This board is an advanced learning tool for beginner wing boarding. Its length offers the perfect glide and also the ability to stay open.
This board's foot strap inserts are placed ideally for the beginner Wing classes, helping them find accurate foot positioning. This makes the board a beginner-friendly one.
Read Next – Top 5 Best Starboard Sup Australia Available in 2022
Freeling x Airush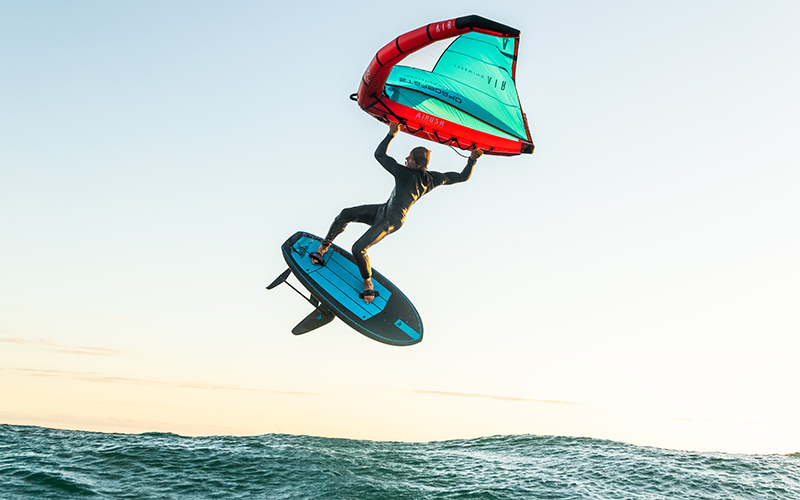 BOTTOM LINE
Using the Starboard boards, you will experience the different ways before entering the water sport.
The Starboard brand makes lightweight paddleboards with the trademark shoulder carry strap from Starboard, which lets you effortlessly carry the board to the water without engaging your hands!
Read Next – What is the Best Starboard Sup Canada? Our Top Picks
Starboard SUP 2021 14x23.5 Sprint Wood Carbon
as of September 1, 2023 5:48 am
2021 Starboard SUP 14x23.5 All Star Wood Carbon
as of September 1, 2023 5:48 am
ISLE Megalodon Inflatable Stand Up Paddle Board & iSUP Bundle Accessory Pack — Up to 1,050 lbs Capacity — Durable, Lightweight with Stable Stance — 15' L x 56" W x 8" Thick
out of stock
as of September 1, 2023 5:48 am
ISLE Pioneer Inflatable Stand Up Paddleboard & iSUP Bundle Accessories & Backpack — Wide Stance, Durable, Lightweight — 285 lbs Capacity (Teal Blue, 10'6" x 34" x 6")
out of stock
as of September 1, 2023 5:48 am
DRIFT Inflatable Stand Up Paddle Board, SUP with Accessories | Coiled Leash, Pump, Lightweight Paddle, Fin & Backpack Travel Bag (Native Floral)
2 new from $234.00
1 used from $184.86
Free shipping
as of September 1, 2023 5:48 am
Tower Inflatable 10'4" Stand Up Paddle Board - (6 Inches Thick) - Universal SUP Wide Stance - Premium SUP Bundle (Pump & Adjustable Paddle Included) - Non-Slip Deck (Mermaid - 10'4")
as of September 1, 2023 5:48 am
Atoll 11' Foot Inflatable Stand Up Paddle Board (6 Inches Thick, 32 inches Wide) ISUP, Bravo Hand Pump and 3 Piece Paddle, Travel Backpack and Accessories New Leash Included (Aqua Marine)
as of September 1, 2023 5:48 am